HEOR and the value-based care movement
Frank Ernst, PharmD, MS
Cardinal Health researcher
Daniel Malone, RPh, PhD
Former President of the International Society for Pharmacoeconomics and Outcomes Research (ISPOR) and Professor of Pharmacy Practice and Science at the University of Arizona College of Pharmacy

Editor's note: In each issue of FOCUS, we interview thought leaders in the health economics arena to help our readers make sense of the very dynamic nature of healthcare delivery in the U.S. and across the globe. In the following interview, Frank Ernst sits down with Dan Malone, past president of ISPOR, to discuss the HEOR implications of transitioning to a value-based care delivery model as well as what role value calculators might play.
The following is an interview conducted by researcher Frank Ernst, PharmD, MS, with Daniel Malone, RPh, PhD, former President of the International Society for Pharmacoeconomics and Outcomes Research (ISPOR) and Professor of Pharmacy Practice and Science at the University of Arizona College of Pharmacy. This interview took place on November 1, 2016, at the 19th Annual ISPOR European Congress in Vienna, Austria.
Frank Ernst: Last year, European Society for Medical Oncology (ESMO) published a tool to assess the magnitude of clinical benefit for cancer therapies—the ESMO Magnitude of Clinical Benefit Scale (ESMO-MCBS), which allows one to derive a relative ranking of the magnitude of clinically meaningful benefit that can be expected from a cancer therapy based on published data from randomized clinical trials. Shortly thereafter, ASCO published its Value Framework in Cancer, which facilitates comparison of a new treatment regimen with the prevailing standard of care for a specific oncology indication based on randomized controlled trial data. You led a group from ISPOR who wrote to ASCO on the topic. So in that context, what are the implications for biopharma companies of cancer therapies with respect to HEOR study design?
Daniel Malone: The changing value frameworks landscape makes it challenging for HEOR studies in several respects. Because of the reliance on randomized controlled trials by the ASCO framework, the choice of comparator will be key to building a value message. While the choice of a treatment comparator is clear-cut in some situations, the rapidly changing field of oncology makes it a challenge to anticipate 3 to 5 years before market approval. Another implication is that the ASCO framework does reward the inclusion of patient-reported outcomes and the impact on patient quality of life. This is a primary argument for including PRO instruments in pivotal studies. Other considerations include that the somewhat arbitrary points assigned to various benefits could have unintended consequences, such as the over-reporting or under-reporting of adverse events. Perhaps the most disappointing aspect of the ESMO and ASCO approaches is that cost of treatment and associated care are not rigorously included. We certainly encourage both ASCO and ESMO to more fully consider cost in future iterations of these frameworks and would recommend that planned HEOR studies also evaluate these aspects to more fully understand the value of new technologies.
FE: To what extent do you think real-world evidence supports or adds to the value framework idea or to the operational aspects of value framework calculations?
DM: I am a strong supporter of real-world evidence to help inform decision-making. While randomized controlled trials are informative with respect to efficacy, they are limited in many respects that are important to payers. Real-world evidence studies do have their own shortcomings, but when combined with randomized controlled trials, a more complete picture can be generated about the value of medicines and other treatments. Real-world evidence can help identify opportunities to improve treatment success and long-term benefits.
FE: As suggested by ISPOR, do you believe that ASCO has clarified the differences between a value framework to support physician–patient individual-level decision-making and an alternative framework that would operate at a broader societal level?
DM: The ASCO framework has certainly made it clear what perspective was being considered by the framework—they sought to inform the patient–clinician decision process. However, decisions made at the patient level may be different than those made at the societal level. It is not clear that the ASCO framework will be useful in enhancing the decision process as intended. This is certainly a question that begs an empirical answer.
Beyond the perspective of the frameworks, I am most concerned that the ASCO framework has not been validated. ASCO has provided some case examples in the two publications about the framework, but there are many challenging issues when attempting to apply the frameworks that might not benefit the patient–provider decision process.
FE: In its conceptual framework, the ASCO task force did not embrace the use of quality-adjusted life-years. Has that changed substantially?
DM: To my knowledge the ASCO framework has not embraced the concept of quality-adjusted life-years. We recognize that perhaps quality-adjusted life-years may not fully capture all attributes sufficiently or precisely, but the alternative proposed by ASCO lacks the historical, theoretical, and empirical underpinnings that have made quality-adjusted life-years an accepted measure of value across many jurisdictions outside the United States.
FE: In the letter from the ISPOR authors to ASCO, it is noted that quality-adjusted life-years might not fully capture all of the relevant attributes sufficiently, that there is no consensus on thresholds for incremental cost-effectiveness ratios, and that "healthcare rationing" is implied. While recognizing these points, the field of HEOR is substantially invested in using both quality-adjusted life-years and cost-effectiveness analyses as tools for supporting difficult healthcare resource utilization decisions that societies face. Has the Institute for Clinical and Economic Review value framework been an improvement or are there still concerns?  Do you see this as being a slow change?
DM: In addition to my response to the previous question, I would add that science is always incremental and that the science surrounding the determination of quality-adjusted life-years is certainly evolving. I would expect that our application of value in terms of cost per quality-adjusted life-year would be different in 20 years, but I don't see any major fundamental shift away from the cost per quality-adjusted life-year at this time.
FE: Do you see evidence that as mentioned in the ISPOR letter, more research is tackling multi-criteria decision analysis to validate and revise the weights and to include individual patient preferences?
DM: ISPOR encourages all developers of value frameworks and other instruments to broadly consider methods and approaches that result in valid and reliable measures of value. As a society composed of scientists, ISPOR recognizes that not all agree that cost per quality-adjusted life-year is the best approach, with many arguing for other approaches such as multi-criteria decision analysis. Regardless of the approach, as scientists we should advocate for methods that are objective and attempt to remove subjectivity whenever possible. We mentioned multi-criteria decision analysis in this light—remove the subject weighting and points by doing rigorous evaluations of what value should be given to those attributes of oncology treatments.
FE: Would it surprise you that some clinicians treating patients with cancer are not convinced of the value of patient-centered research approaches such as PRO-based studies of various types? Or that some clinicians believe that prompting patients with questions about their satisfaction with treatment may actually undermine the clinician-patient relationship?
DM: No, it wouldn't surprise me that some clinicians are not convinced that patient-centered studies are useful. Clinicians are as heterogeneous as patients, so I would expect a wide range of opinions about PRO studies and findings. I certainly understand that clinicians want the best long-term results for their patients and that temporary reductions in quality of life are the tradeoff for treatments that might provide longer life. The difficult question is: when the benefits are marginal and the risks are higher, how do patient preferences feed into the decision-making process? I hope that PRO information does not undermine the relationship, but if it does, it would be good to know under what circumstances this occurs.
FE: Is there anything else outcomes researchers focusing in oncology should know about the continuing development of value frameworks?
DM: I think the most important takeaway is that all of the value frameworks are relatively new and are not yet validated. I suspect that we will continue to see evolution of the frameworks and revisions over time. There are some interesting unintended results being generated based on the existing value frameworks. For example, higher points might be given if one uses response rate versus overall survival. It will be interesting to see how the developers address these issues as they arise.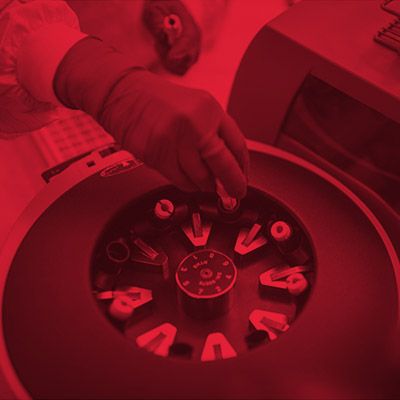 FOCUS Magazine
Explore the importance of Health Economics and Outcomes Research (HEOR) and real-world data in meeting the demands of a dynamic healthcare system.