Solutions for PRO research challenges
Editor's note: The burden of chronic and/or life-threatening disease and treatment may itself be an impediment to the very PRO research needed to quantify it when overwhelmed patients and their overworked doctors decline to participate. This is most apparent in diseases in which the research is most desperately needed like oncology. Developing novel outreach tools will be crucial for expanding the footprint of PRO research and achieving the goals of the 21st Century Cures Act.
Barriers to Conducting PRO Research
Despite the growing need and interest in patient-reported outcomes (PRO) information in the healthcare and pharmaceutical industry, certain critical challenges exist that make conducting efficient and reliable PRO research challenging.
Using the Right Tools for the Right Populations
First, valid PRO information should be collected via appropriate PRO measures (PROMs). PROM development and validation is an iterative process that involves rigorous methodology. It is also essential to keep in mind that the validated instruments should only be used in populations for which they has been validated. Some PROMs are appropriate for use across a range of patient populations, while others are disease or subgroup specific. For example, a recent study investigated the validity of using a shortened version of the Expanded Prostate Cancer Index Composite (EPIC-26), EPIC-CP, to measure quality of life for prostate patients. The results demonstrated that although the shortened version is valid for use with most prostate cancer patients, in a small subset of patients with rectal bleeding, the longer instrument should be used because of its superior performance in that sample.1
This example illustrates how the choice and any modifications of a particular PROM should be determined only after careful consideration of the research goals and target population, ideally by a PRO scientist working in collaboration with the subject expert, eg, an oncology practitioner. 
Recruitment Issues
The second challenge for conducting PRO research is recruitment. Electronic data collection methods, particularly via the internet, substantially facilitate recruitment. This is because patients can complete questionnaires from any place where the internet is available both inside and outside of clinics visits. However, recruitment remains a major issue, particularly because most PRO studies conducted by pharmaceutical companies use very strict eligibility criteria. Specifically, the criteria for oncology studies typically include tumor type, disease stage, past and current treatment, and comorbidities. For one study conducted by Cardinal Health Specialty Solutions, out of 800 soft-tissue sarcoma patients who had been treated in a particular community oncology practice, only 16 matched the long list of inclusion and exclusion criteria and were found to  be eligible to participate.
Because the recruitment process is so challenging, the companies that can produce good research often need to outsource the patient identification. Vendors who specialize in patient identification and recruitment are expected to have a low barrier of access to patients, be able to confirm eligibility criteria using electronic medical records (EMRs), and be experts in oncology in order to ensure professional communication with patients.
Data Analysis
Finally, interpreting PRO data requires expertise in statistical analysis. Due to the challenges of recruitment, PRO oncology studies frequently involve relatively small sample sizes. Having a small sample size limits the number of statistical tests available for data analysis and creates the need for careful and thoughtful interpretation. When interpreting PRO results, analysts should take into account the desirability and response biases, ceiling and floor effects, and the distribution of responses.
Establishing an Oncology Research Network for PRO
The Concept
As a strong research organization with the largest oncology physician network in the United States, Cardinal Health has strong relationships with many leading community oncologists, and we have leveraged these relationships to establish a standing network for facilitating PRO studies. Specifically, we have conducted market research with community oncology practices to assess PRO experience and knowledge as well as their interest in collaborating with Cardinal Health for conducting PRO research. Medical oncologists representing community practices throughout the country participated in a live meeting in April 2016. All of the participating physicians agreed that PRO studies can provide valuable data that could lead to improved patient care. These physicians expressed interest in learning more about opportunities for being involved in PRO research. They also indicated that participating in PRO research could be an area of interest to practitioners because of its value-based approach and potential to generate revenue based on the ability to demonstrate improvement in quality-of-care measurements. To follow up, we arranged a series of individual meetings with representatives of 6 different oncology practices. During these meetings, we shared more information about PRO research conducted by Cardinal Health Specialty Solutions and addressed the physicians' concern regarding the potential burden that the PRO collection process and logistics could place on practice staff and patients. In addition, we discussed the benefits the participating parties would receive from this collaboration, which are described below, and the end result was that all 6 practices signed up to be a part of our research network.
Benefits for Study Sponsors
For PRO studies sponsored by biopharma companies, the primary benefits of establishing a research collaboration with oncology practices is the ability to reach out quickly to practices and physicians who already believe in the value of PRO studies and are willing to actively recruit patients, physicians, and caregivers for these studies. This provides easy access to patients and physicians as well as reliable identification of eligible participants. An additional benefit of recruiting patients via oncology practices is the potential to link PRO data to other data sources, such as EMRs. In some cases, data from EMRs, such as diagnosis, disease stage, and current treatment, can be used to both confirm the patients' eligibility and serve as an additional data point for analysis. The linkage between EMR and PRO data requires patient identifiers, but this operation can be performed via the participating practice in a secure HIPAA-compliant manner.2
Benefits for Oncology Practices
One potential benefit for oncology practices in joining the Cardinal Health Oncology Research Network and conducting PRO research includes having access to the most recent information on drug development and PRO study results. Moreover, physicians and practices who take part in these studies will be contributing to the development of new valid PRO instruments and can add to their publications list. Overall, participating in PRO studies is important for any medical practice or individual physician who is interested in promoting and establishing best practices for patient-centric healthcare.
Launching the Oncology Research Network
As a result of discussions with physicians and practices, we have obtained agreements to name the participating practices as our PRO research collaborators. We have signed 2 practices from RainTree GPO—the largest independent group purchasing organization (GPO) for community oncology practices and recently acquired by Cardinal Health—to participate in patient and physician recruitment for a current PRO research project in mantle cell lymphoma and chronic lymphocytic leukemia.
We are actively recruiting additional practices, with plans to expand to other community and academic centers. Our ultimate goal is to establish a standing oncology research network with a broad range of practice types that are geographically distributed across the country. This research network would be a good starting point for fruitful and mutually beneficial collaboration between Cardinal Health, biopharma companies, clinicians, and patients in order to promote patient-centered care and PRO research.
The Unique Position of Cardinal Health
Cardinal Health Specialty Solutions has established itself as an innovative leader in the PRO space, with the ability to not only perform this type of research but also recruit the physicians and patients needed for participation. Specifically, the long-term relationships between Cardinal Health and oncology practices as well as the recently launched Oncology Research Network facilitate and speed up the recruitment process, which can normally pose substantial challenges for conducting PRO research.
Access to Patients
Access to patients does not come from periodic engagement but from a robust infrastructure that can be operationalized. Cardinal Health Specialty Solutions maintains a low barrier to entry by leveraging resources from our specialty pharmacy, GPO, proprietary claims data, and oncology/urology practice engagements. Cardinal Health Specialty Solutions exploits online survey applications for electronic data collection that further facilitates recruitment, but we can also utilize alternative methods for patient outreach, such as phone calls, for patients who might not have access to the internet.
Expertise in PRO and Data Analysis
In addition, Cardinal Health Specialty Solutions has a qualified team of experts with the clinical, industry, and academic experience necessary for conducting professional and successful PRO research. Our team contains experienced PRO researchers, data analysts, and oncology nurses and physicians. Therefore, Cardinal Health understands the complexity of the oncology landscape and can execute studies evaluating outcomes among oncology patients. This same team can also provide expertise in survey design and data analysis.
Altogether, Cardinal Health is ideally positioned to solve many of the key challenges in conducting PRO research and can perform the effective and qualified research needed to satisfy the growing demand for this type of research within the healthcare community in order to support patient-centered care.
How to Learn More
The Cardinal Health Patient-Centered Research Solutions Center offers a further review of articles, research abstracts and other resources to help guide your patient-centered research strategy. Visit us at www.cardinalhealth.com/PRO.
If you would like to inquire about conducting a study or are interested in learning more about the Cardinal Health Oncology Research Network, please contact us at BioPharmaAnalytics@cardinalhealth.com.
---
References
1 Lee JY, et al. Multinational prospective study of patient-reported outcomes after prostate radiation therapy: detailed assessment of rectal bleeding. Int J Radiat Oncol Biol Phys 2016; 96:770-777.
2 Wu AU, et al. Adding the patient perspective to comparative effectiveness research. Health Aff (Millwood) 2010; 9:1863-1871.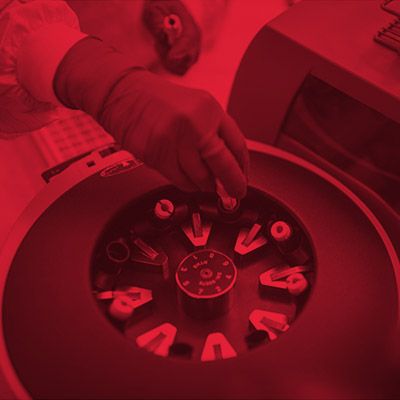 FOCUS Magazine
Explore the importance of Health Economics and Outcomes Research (HEOR) and real-world data in meeting the demands of a dynamic healthcare system.