PRO methodology is as important as measurement
Editor's note: PRO research is not one thing but a rapidly developing field of research with robust methodologies. Understanding what types of research may be needed to address specific issues related to an intervention could be critical to a product's approval and/or adoption.
Growing Interest in PRO Research
The need for the healthcare system to focus more on the immediate needs of patients has been widely acknowledged and was summarized in a recent report by the Institute of Medicine on cancer care as a system in a crisis in which care is not patient-centered.1 Collecting patient-reported outcomes (PRO) information is essential for all aspects of healthcare. In clinical practice, using PRO enhances detection of health-related quality-of-life (HRQoL) problems and eventually informs and guides patient-centric treatment decision-making.2-4 For regulators and policy makers, the information collected via PRO performance measures is used to evaluate and compare the quality of healthcare practices and providers in order to incentivize decisions and encourage quality improvement.5 For payers, PRO data can be useful to distinguish between therapies with comparable efficacy and toxicity profiles.6 In addition, PRO is now an accepted source of evidence in evaluating and approving new drugs and is being increasingly used in oncology clinical trials and drug labeling.7
This article describes the types of PRO projects conducted by the Cardinal Health Specialty Solutions research team.
Types of PRO Projects Conducted by Cardinal Health Specialty Solutions
Cardinal Health uses innovative electronic data collection methods that are known to facilitate PRO gathering.8 For the vast majority of PRO projects we conduct, participants fill out online surveys or take part in an interview or a focus group conducted remotely (eg, through Skype). The PRO studies fall under the definition of no-more-than-minimal-risk studies, according to Institution Review Boards (IRBs). Therefore, participants are allowed to give their consent online with their signature requirement waived. Below we present a high-level review of types of PRO projects conducted by Cardinal Health, focusing on basic methodology and the research goals.
Patient-Only Surveys/Interviews
Patient-only PRO studies collect information directly from patients, not from the physicians or caregivers. Potentially eligible patients may be referred by a treating physician, identified through an electronic medical records (EMR) system, or detected by membership in a specific social network or patient registry, depending on the study requirements. Pre-validated tools and in-home questions are used to collect quantitative and qualitative data.
Patient-only PRO projects typically aim to collect patient opinions and experience with treatment (including patient adherence and preferences), symptoms, overall functioning/performance, clinical trial optimization or impact of the condition on daily life, and unmet needs. For example, one of our studies revealed that losing significant weight was associated with lower QOL and higher self-reported disease burden among lung cancer patients.9 Conducting individual interviews (rather than a full-scale survey) is encouraged at the beginning of the investigation process to determine the conceptual framing of research. The qualitative in-depth analysis of interviews is also a valuable replacement for survey data collection when the subject pool is limited (eg, due to a rare disease or strict eligibility criteria).
Independent Patient–Physician Survey
Sometimes, however, the goal of PRO projects is to provide a comparison between physician and patient perspectives on similar topics (eg, treatment effectiveness or symptom burden). To obtain this goal, physicians and patients independently answer similar questions. For example, in a recent study, researchers investigated the impact of question prompt sheets (QPS) on patient–physician communication among advanced cancer patients and confirmed the perceived helpfulness for both groups.2
It is notable that for the independent patient–physician surveys both pools of participants (physicians and patients) can be recruited independently of one another, using different recruitment strategies. For example, a Cardinal Health representative can call oncologists individually to solicit participation. At the same time, a research manager in a clinical practice can send emails to eligible patients identified via EMR with the invitation to participate in the same research. The results from pooled patient data are compared with the physicians' pooled data.
Closed-loop Patient–Physician Survey
Even more valuable, but also more challenging, is a comparison between physician and patient perspectives on the individual level. For closed-loop patient–physician studies, physicians answer questions about each individual patient they have recruited for the study. The common goal of such PRO projects is determining any discrepancy between patient and physician opinions. Some studies also survey caregivers. For example, in one of our recent studies, we compared patient-generated global assessment (PGA) and physician global assessment (PhGA) scores to determine patient–physician discordance on rates of disease and treatment impact and how this affects perceived well-being. The significant difference in mean scores of PGA and PhGA indicated that physicians underestimated disease severity and treatment-related adverse events and their impact on patient-perceived well-being.4
New PRO Measurement Development
Valid PRO information should be collected via appropriate PRO measures. Development of PRO measures is a multistep, iterative, and rigorous process that involves interviews with key opinion leaders, in-depth interviews with patients, and the administration of multiple surveys to patients. Many valid PRO measures have been developed and successfully used for research.6 Among these, the most commonly used are the European Organization for Research and Treatment of Cancer Quality of Life Questionnaire (EORTC QLQ-C30) and the Functional Assessment of Cancer Therapy–General (FACT-G). The specific research and clinical trial need, however, may require additional PRO measures designed to assess distinct characteristics for a given patient population. Therefore, the number of PRO measures continues to grow as well as the need for the new ones. For example, in one of our recent studies, we developed a new instrument to measure QOL for individuals living with mycosis fungoides, and it was shown that disease-specific PRO measures demonstrate higher sensitivity and responsiveness in the populations for which they were designed.10
Advanced PRO Study Designs
Longitudinal Studies
Longitudinal study designs are used to monitor changes in attitudes, adherence, symptoms, and functioning over time. For these longitudinal studies, the same participant answers the same or a slightly modified battery of questions several times (eg, 3 times every 2 months). Longitudinal studies have many advantages compared with cross-sectional surveys for advancing knowledge with regard to symptoms and behavior dynamics, predicting, and causality. Conducting longitudinal studies, however, presents additional challenges to researchers, particularly due to the need to track participants and cumulative attrition.
EMR-linked Projects
PRO data is particularly valuable if enriched by EMR data. EMR systems often contain data that may be difficult to collect as PRO due to EMR complexity or recall bias. Typical fields collected via an EMR system that are linked to PRO data include lab results and disease stage as well as the number of hospitalizations, emergency room visits, and office visits during the observation period. Linking EMR and PRO data for each individual offers unique opportunities to test correlations between various clinical characteristics and healthcare resource utilization with functioning, QOL, adherence, and other common PRO data.
Conclusion
The growing interest in PRO data for clinicians, regulators, payers, and biopharma companies increases the need for conducting qualified PRO research. Cardinal Health Specialty Solutions possesses the capabilities, resources, and experience to conduct the entire scope of PRO studies.
How to Learn More
The Cardinal Health Patient-Centered Research Solutions Center offers a further review of articles, research abstracts and other resources to help guide your patient-centered research strategy. Visit us at www.cardinalhealth.com/PRO.
If you would like to inquire about conducting a study or are interested in learning more about the Cardinal Health Oncology Research Network, please contact us at BioPharmaAnalytics@cardinalhealth.com.
---
References
1 Levit L, Balogh E, Nass S, Ganz P. Delivering High-Quality Cancer Care: Charting a New Course for a System in Crisis. Wasington, DC: Committee on Improving the Quality of Cancer Care, Institute of Medicine of the National Academes; 2013.
2 Arthur J, et al. Perception of helpfulness of a question prompt sheet among cancer patients attending outpatient palliative care. J Pain Symptom Manage 2017; 53:124-130.
3 Schreiber S, et al. Perception gaps between patients with ulcerative colitis and healthcare professionals: an online survey. BMC Gastroenterol 2012; 12:108.
4 Matsumoto AK, et al. Influence of CDAI measurement on the decision of community rheumatologists to initiate or change biologic treatment. Presented at: American College of Rheumatology/Association for Rheumatology Health Professionals Annual Meeting; November 6-11, 2015; San Francisco, CA. Abstract 504.
5 Van Der Wees PJ, et al. Integrating the use of patient-reported outcomes for both clinical practice and performance measurement: views of experts from 3 countries. Milbank Q 2014; 92:754-775.
6 Zagadailov E, Fine M, Shields A. Patient-reported outcomes are changing the landscape in oncology care: challenges and opportunities for payers. Am Health Drug Benefits 2013; 6:264-274.
7 Gnanasakthy A, et al. Patient-reported outcomes labeling for products approved by the Office of Hematology and Oncology Products of the US Food and Drug Administration (2010-2014). J Clin Oncol 2016; 34:1928-1934.
8 Desantis D, et al. A clinical perspective on electronically collecting patient-reported outcomes at the point-of-care for overactive bladder. Can Urol Assoc J 2016; 10:E359-E366.
9 Rodriguez AM, et al. Self-reported burden of lung cancer for patients who experienced considerable weight loss vs. those who did not. Presented at: American Society of Clinical Oncology Annual Meeting; June 3-7, 2016; Chicago, IL. Abstract e21608.
10 Feinberg BA, Braverman J, Fillman J. The pivot toward patient-centeredness in medicine and oncology. J Clin Pathways 2016; 2:43-46.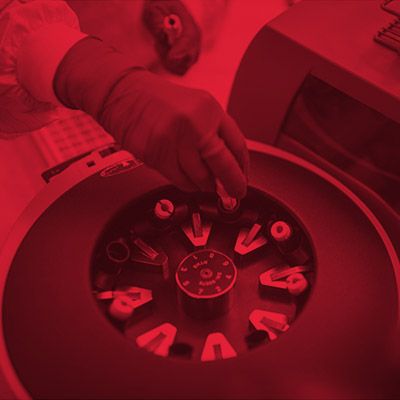 FOCUS Magazine
Explore the importance of Health Economics and Outcomes Research (HEOR) and real-world data in meeting the demands of a dynamic healthcare system.