The complexity of a specialty product launch
Joe DePinto
President, Cardinal Health Specialty Solutions
Having spent more than 27 years commercializing and launching specialty pharmaceutical products into the marketplace, I can say with certainty that launching a new specialty product has never been more complex—and the barriers standing between launch and commercial success have never been greater. While advances in science are resulting in promising new therapies, growing competition, a changing regulatory environment, increased demand for provable patient outcomes, and growing pressures on pricing and reimbursement have made commercializing new products an increasingly uncertain and challenging endeavor.
In the past, if a new therapy had compelling clinical trial data that demonstrated efficacy and safety in a disease category with a high unmet need, a successful product launch was a foregone conclusion. In today's market, however, strong clinical trial data is merely table stakes. Despite having persuasive clinical data, many newly approved products struggle to achieve their commercial goals because they lack effective market access strategies.
I saw this firsthand when I was leading commercialization at Dendreon. In 2010, the team launched Provenge, the industry's first immuno-oncology drug for prostate cancer. The clinical trial data demonstrated that the product extended median survival by 4.1 months. But CMS and commercial payers initially labeled the drug "experimental." It wasn't until 14 months later, after additional outcomes data were presented, that Medicare agreed to cover Provenge on their formulary. And commercial payers followed.
Similarly, when I was at ImClone, we launched Erbitux, the first biologic treatment for colorectal and head and neck cancer. As a first-in-class therapy, Erbitux faced significant access challenges when it first entered the market despite compelling clinical data showing that adding Erbitux to high-dose radiation therapy could nearly double survival in patients with locally advanced squamous cell carcinoma of the head and neck. The product eventually achieved commercial success, but the slower-than-anticipated adoption during the first year created challenges for the company and its leaders.
Many of today's new specialty products face challenges similar to those we faced with Provenge and Erbitux. Novel first-in-class products may offer significant promise to patients and providers, but they are not always embraced by payers—particularly if they come with a high price tag. The ability to attain reimbursement is largely dependent on the ability of drug developers to tell a convincing value story.
In today's environment, the shift to value-based care is one of the key factors driving change in pharmaceutical reimbursement. Under this new system, providers are rewarded when they minimize costs and maximize efficacy—and pharmaceutical companies need to be able to show how their products support this equation. As a first step, drug developers should work toward establishing payer and provider relationships early, educating decision makers on the science behind their product while it is still in development, and communicating frequently as new data is published.
Because government and commercial payers are increasingly cautious when it comes to reimbursing high-cost specialty drugs, biopharma companies also need to be prepared to demonstrate the efficacy of their products in real-world practice, rather than just in clinical trials. In recent years, healthcare stakeholders have acknowledged that the transferability of clinical trial results into real-world populations is limited, because trial participants tend to be younger and healthier than average patients. As a result, providers, payers, and regulators have become increasingly focused on understanding how drugs perform in the real-world setting. This was evidenced in the recent 21st Century Cures Act, which calls for more real-world evidence (RWE) and patient-reported outcomes (PRO) to be provided in applications for new regulatory product approvals.
Making the investment in conducting health economics and outcomes research (HEOR) and PRO studies will be crucial for novel therapeutic products. As payers and providers increase their focus on understanding the total cost of care and the breadth of positive outcomes patients can experience (from extended survival rates to improved quality of life), HEOR data will be essential for obtaining favorable coverage decisions and driving product adoption.
Over the coming years, as more novel products come to market, compelling clinical data will continue to be essential for achieving regulatory approval and market uptake—but it won't stand alone. To achieve success, forward-looking pharmaceutical companies will plan HEOR studies early in their commercialization strategy, ensuring that they have all the data and evidence needed to demonstrate the value of their product to key stakeholders prior to launch.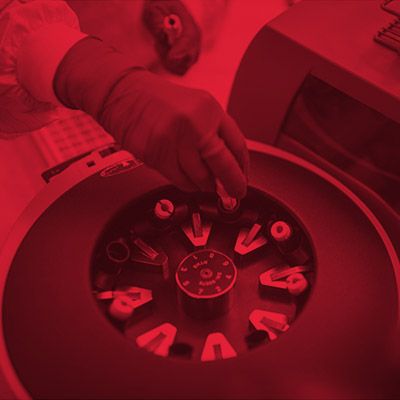 FOCUS Magazine
Explore the importance of Health Economics and Outcomes Research (HEOR) and real-world data in meeting the demands of a dynamic healthcare system.