Inspired by cases from an oncology practice
Editor's note: In our first of three PRO articles, we help those less familiar to understand that PRO research is neither a satisfaction survey nor a review of systems in the physician progress notes within the medical record; rather, it is a validated process to measure the unmeasurable—pain, suffering, and the burden of illness.
Involving patients in their clinical care has been an essential initiative for oncologists and policy makers in recent years.1-3 A critical step in fostering this involvement is to capture the patient experience using the patient's own voice and input rather than using indirect interpretations by others. The U.S. Food and Drug Administration (FDA) defines patient-reported outcomes (PRO) as "any report of the status of a patient's health condition that comes directly from the patient," and suggests that this is one of the four ways a patient's condition should be assessed.4 The major distinction of PRO information is the direct involvement of patients. Herein, examples inspired by real-ilfe encounters in an oncology practice are provided to demonstrate the essential role of PRO in clinical care. The cases presented comprise three major aspects of clinical practice: doctor–patient communication, treatment decision-making, and symptom/treatment burden assessment.
Patient examples
Doctor–Patient Communication
75-year-old male | Renal cell cancer metastatic to bone
At routine follow-up visits, the customary questions of, "How are you doing?" and "Have there been any changes in how you feel?" were always answered with, "I am doing great" and "no changes." Six months after starting treatment, the doctor walks into the examination room and meets the patient's daughter for the first time; he asks her if he can answer any questions. The daughter answers: "Doctor, I want you to get the real story." The patient was having significant bone pain and had assumed all along that pain was an "expected symptom" with his condition. The patient believed that there was no need to mention a symptom that was expected because he did not want to bother his doctor. He also feared that verbalizing the symptom might lead to changing therapy that he perceived as life-saving.
This example demonstrates how patients sometimes fail to share essential information with their doctor during the office visit. Reasons for this miscommunication vary and include underestimation of the importance of symptoms, simple forgetfulness, and lack of understanding of expected side effects. Research shows that using a PRO evaluation system can significantly increase the frequency of discussing important symptoms during consultation.5 Also, when a PRO measurement system is integrated, patients tend to discuss more health-related topics beyond just symptoms with their doctor.6 The chances of missing critical and clinically relevant symptoms can be significantly mitigated using PRO methodologies.
Treatment Decision-Making
85-year-old male | Incurable malignancy, considering palliative chemotherapy
Sharing therapeutic options is presumed by many providers as a means of bringing hope to patients and families. After 45 minutes of discussing treatment choices, the patient says, "I am inclined not to receive any treatment, Doc; I hear what you're saying, but I have lived a good life and I am ready to go." When facing a potentially controllable cancer, accepting the "no therapy" option is challenging to any oncologist. The patient, a retired math professor, smiles at his doctor and says, "Remember, Doc, not every statistically significant result is clinically meaningful. Living an extra 3 months is not critical to me."
Decision-making for cancer treatment is based on clinical trial data and statistics that show when one therapy is more effective than another. As a means of offering a compliment, some describe oncologists as aggressive in treating cancer. Oncologists are trained to treat and to encourage patients to battle their disease. However, the real decision to treat or not to treat always rests with the patient, and prolonging survival is not always the ultimate goal for patients. Enhancing quality of life and controlling symptoms are often critical therapeutic goals.7 Research shows that PRO information is not only helpful for comparing two standard therapies but also for determining whether a new therapy is preferable to an existing standard. PRO data should also be used to identify the need for supportive care and determine whether a particular therapeutic regimen might be better than palliative care, especially when survival time is limited.8
Symptom/Treatment Burden Assessment
42-year-old female | Diffuse large B-cell lymphoma (DLBCL), recommended curative chemotherapy
The patient returned after the first cycle feeling well, with no active issues to address. After her third cycle, an interim CT scan showed remarkable response, and a decision was made to continue therapy until a maximum of 6 cycles. With one cycle left before completion, the patient appeared distressed during her routine visit. When pressed for questions by her oncologist and treating nurse, she mentioned neuropathic symptoms that started after the second cycle, which continued to a point where that she is now experiencing pain. Given the fact that lymphoma is a curable disease, the medical team clearly underestimated that the patient could actually be experiencing pain that would require medical intervention.
This example illustrates how an experienced oncologist can underestimate the magnitude of a patient's symptoms and the burden imposed by treatment and/or disease. This phenomenon has been described in the literature. A recent study shows that physicians can underestimate pain experienced by patients.9,10 Moreover, physicians in this study who received pain-related PRO information altered analgesic regimens significantly more often than physicians who did not receive PRO data.9 Generally speaking, patients report more symptoms and with higher severity than  what clinicians perceive a patient's symptoms to be.11
Concluding Example
64-year-old female | Stage IV non-small cell lung cancer (NSCLC) on chemotherapy
She continues on chemotherapy hoping that she will eventually be able to attend her granddaughter's graduation. At some point during her treatment, the patient is admitted to the emergency room with nausea and vomiting in need for aggressive hydration and optimization of supportive care management. The morning after her admission, the outpatient medical records were thoroughly reviewed to better understand her disease course. After examination of her outpatient visit the week before, the review of the system (ROS) suggests that she had been doing excellent. However, upon further questioning, it became clear that the patient had been experiencing intermittent nausea and vomiting for more than 2 weeks. The outpatient progress notes never reflected this fact, and the patient admitted that she feared reporting some of these symptoms might affect her team's decision to continue therapy, so she elected to answer "no" to all of the ROS questions.
This example demonstrates how the electronic PRO data collection by itself does not replace doctor–patient face-to-face communication, but rather helps focus the discussion on relevant symptoms. It also illustrates that ROS as a method of assessing symptom burden is not always sufficient. This particular patient's sincere answers illustrate the potential benefits of using an alternate means to learn about patients' symptoms. This meaningful and actionable PRO data can only be collected using appropriate PRO instruments and can lead to improved clinical care. The International Society for Quality of Life Research has developed a User's Guide for Implementing Patient-Reported Outcomes Assessment in Clinical Practice with the specific aim of assisting clinicians interested in how to collect PRO data using the proper PRO tools.12
How to Learn More
The Cardinal Health Patient-Centered Research Solutions Center offers a further review of articles, research abstracts and other resources to help guide your patient-centered research strategy. Visit us at www.cardinalhealth.com/PRO.
If you would like to inquire about conducting a study or are interested in learning more about the Cardinal Health Oncology Research Network, please contact us at BioPharmaAnalytics@cardinalhealth.com.
---
References
1 Van Der Wees PJ, et al. Integrating the use of patient-reported outcomes for both clinical practice and performance measurement: views of experts from 3 countries. Milbank Q 2014; 92:754-775.
2 Feinberg BA, Braverman J, Fillman J. The pivot toward patient-centeredness in medicine and oncology. J Clin Pathways 2016; 2:43-46.
3 Kelleher SA, et al. Using patient reported outcomes in oncology clinical practice. Scand J Pain 2016; 13:6-11.
4 FDA Guidance for Industry. Patient-Reported Outcome Measures: Use in Medical Product Development to Support Labeling Claims. US Department of Health and Human Services. December 2009.
5 Takeuchi EE, et al. Impact of patient-reported outcomes in oncology: a longitudinal analysis of patient-physician communication. J Clin Oncol 2011; 29:2910-2917.
6 Taenzer P, et al. Impact of computerized quality of life screening on physician behaviour and patient satisfaction in lung cancer outpatients. Psychooncology 2000; 9:203-213.
7 Singh DP. Quality of life in cancer patients receiving palliative care. Indian J Palliat Care 2010; 16:36-43.
8 Yarbro CH, Wujcik D, Gobel BH. Quality of life as an outcome in cancer care. In: Yarbro CH, Wujcik D, Gobel BH, eds. Cancer Nursing: Principles and Practice. Sudbury, MA: Jones and Bartlett; 2011:201-218.
9 Trowbridge R, et al. Determining the effectiveness of a clinical-practice intervention in improving the control of pain in outpatients with cancer. Acad Med 1997; 72:798-800.
10 Laugsand EA, et al. Health care providers underestimate symptom intensities of cancer patients: a multicenter European study. Health Qual Life Outcomes 2010; 8:104.
11 Basch E, et al. Patient versus clinician symptom reporting using the National Cancer Institute Common Terminology Criteria for Adverse Events: results of a questionnaire-based study. Lancet Oncol 2006; 7:903-909.
12 Snyder CF, et al. Implementing patient-reported outcomes assessment in clinical practice: a review of the options and considerations. Qual Life Res 2012; 21:1305-1314.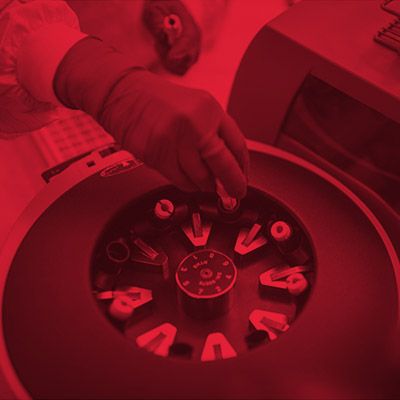 FOCUS Magazine
Explore the importance of Health Economics and Outcomes Research (HEOR) and real-world data in meeting the demands of a dynamic healthcare system.