Challenges in Oncology PRO Research
Introduction
The progress made in prevention, early diagnosis, and treatment of all forms of cancer has led to substantial improvements in survival during the last quarter century. From 1999 to 2015, cancer death rates have declined per year by an average of 1.8% for men, 1.4% for women, and 1.5% for children in the United States.1 While this progress is remarkable, many of the novel health technologies that have led to these declines have come at a steep financial price; in less than a year, the United States will spend $158 billion on cancer care.2,3 This reality has spurred innovative thinking in how we evaluate novel health technologies versus existing standards of care from a patient, payer, and societal perspective. Since the World Health Organization (WHO) promulgated its definition of health in 1947 as "… not merely the absence of disease [but] also physical, mental, and social welfare," psychosocial models of health (as opposed to biomedical models) have been used to determine whether a novel health technology is cost-effective.4 To be consistent with the WHO's definition of health, a cost-effectiveness analysis of a health technology requires enumeration of the real or perceived benefits and costs to the patient as reported by the patient.5
These real or perceived patient-centered benefits and costs can be measured through patient-reported outcomes (PROs) instruments.6 For oncology drugs, the patient's perspective is critical to the value of a health technology: the real-world cancer patient's perspective of value is driven not only by the potential of longer life but also by the burden of the disease and its treatment.
While the United States does not mandate any form of cost-effectiveness analysis (CEA) for determining if a therapy will be covered by an insurer, novel forms of reimbursement through value-based contracting (bundled payments, MACRA/MIPS) are more than ever being used to force the hand of the drug manufacturer to develop on the promise of value. Since the release of FDA guidance in 2009 on PRO data for labeling claims, an increasing number of oncology drugs have presented this data as part of their new drug applications.7,8 In practice, PRO data used in CEA is collected in clinical trials using validated instruments. However, as clinical trials are controlled environments where patient populations are highly selective, they may not reflect the demographic, clinical, or lived experience of real-world patients.9 As such, PRO data collected in trials can only provide insights into highly selected populations and settings of care, and may not be contemporaneous with the existing standard of care (given the pace of development). Real-world PRO evidence is needed to augment the findings from clinical trials.
Given the renewed importance that patients, providers, payers, and policymakers are placing on outcomes beyond survival, the study of PROs in oncology continues to expand. However, to overcome institutional operational inertia in healthcare, real-world PRO research poses unique challenges that require novel solutions. The purpose of this article is to outline those challenges by discussing the following topics:
Where and in what format do PRO data currently exist?

How are providers engaged in PRO research and what role do they need to play?

How can we improve the scientific rigor of real-world PRO research?

 
Challenges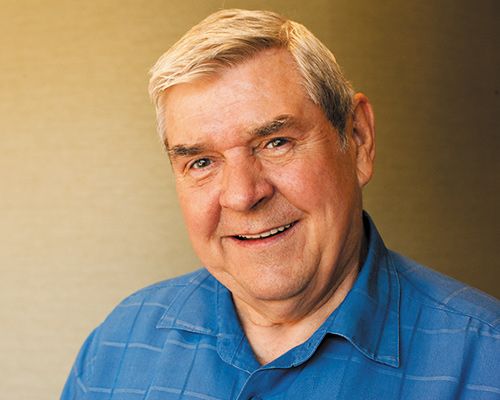 Real-world data (RWD) traditionally arises from passive sources: insurance claims generated at the time of a healthcare encounter or providers entering clinical and treatment-related information into the patient's electronic medical record (EMR). Using these sources, all RWD studies are retrospective. This proposes a unique challenge in the study of PROs. Either the PRO data element, the instrument used to collect the PRO data, or both need to be integrated into existing systems. This can be done using electronic "ePRO" software; however, until the last three years, this data has been limited to the reporting of symptoms with very few real-world practices collecting any form of validated PRO instrument data.10-12 A systematic review of PRO research conducted in 2017 found that data beyond symptoms and tolerability are insufficiently and inconsistently captured.13 Additionally, if data are collected, they are likely collected in a nonuniform method across providers, institutions, EMR systems, or third-party payers. It is also likely that the majority of valuable information may exist in the patient's visit notes, but this continues to be less and less the case with the deployment of standardized tools. Recently research institutions have been increasing the routine capture of PRO data through systems such as PROMIS (Patient-Reported Outcomes Measurement Information System) or the National Comprehensive Cancer Network Distress Thermometer.14,15 While most of the major EMR vendors can support an ePRO function, the systems require patients to be signed up for the portal, which may in and of itself institute biases in the data collected.
Therefore, currently, the most scientifically rigorous, but also most intrusive and costly way to collect robust PRO data, is through a prospective research study. The most commonly employed method is to create a patient registry, but practical limitations have provided challenges that have slowed their widespread use.16 The primary limitations of the registry approach are issues with compliance, difficulties engaging patients, and a lack of patient follow-up on surveys. Prospective PRO research studies are also problematic from a time and resource perspective. Patients are invited to participate in the research, must consent to participate in the research, and complete their assessments as specified in the research study protocol. Gaining buy-in from both patients and providers for participation in this type of research is challenging. Fundamentally, both groups may question the value in collecting these data unless there is an explicit intent in the studies to conduct true comparative effectiveness research between alternative treatment strategies.
Additionally, within the last 10 years, providers have faced a new daunting reality of less hours and more work when it comes to providing patient-centered medical care. Providers face numerous new requirements when treating patients which has led to physician burnout. Participation by providers, however, is essential to the rigorous collection of PRO data. Providers' participation may be needed to explain the importance of the data to their treatment of the patient. Additionally, providers may be necessary to enhance the raw data collected from the patient, with additional clinical insights that may not be available in the structured data element of an EMR. Marrying robust clinical data with PRO data often requires a patient-provider dyad with both parties contributing time and energy to the effort.
Solution
In multiple prospective studies, integrating ePROs into routine cancer care has improved patient–clinician communication, patient satisfaction, symptom management and control, and quality of life.17 In general, when patients receiving active cancer treatment or following their cancer surgery are offered an electronic system to self-report symptoms, 80% to 85% will regularly provide this information, even over long periods of time, and even when elderly, ill, or have end-stage disease.18 Nurses find symptom email alerts to be useful and actionable. Recent data have found reductions in emergency room visits, longer tolerability of chemotherapy, and improved survival.17 This evidence of benefits has led to a growing interest in this approach.
To help overcome the challenges discussed and foster an environment for collecting real-world PRO data, Cardinal Health is developing a Practice Research Network (PRN). The PRN will consist of practices that have been assessed by Cardinal Health to determine their capability to participate in potential PRO research studies sponsored by Cardinal Health pharmaceutical manufacturer clients. Practices in the PRN that participate in a sponsored research study may be required to identify, recruit, and enroll the patients in the study. The practices may also be asked to complete an electronic case report form (eCRF) to define the clinical characteristics, treatment patterns, and disease-related outcomes. Patients may be able to complete an ePRO instrument via a web-based portal, as practices in the PRN will have no infrastructure requirements that will need to be installed at their locations. Through a unique patient key, the clinical and PRO data could be linked, and privacy protections maintained. 
Conclusion
Currently, the main barrier to widespread adoption of PROs in routine oncology care is largely logistical and includes technology configuration, integration into existing workflow, and engagement of patients and clinicians. Buy-in by both patients and providers is needed and critical to the success of any PRO research study.
References
Cronin KA, Lake AJ, Scott S, et al. Annual Report to the Nation on the Status of Cancer, part I: National cancer statistics. Cancer. 2018;124(13):2785-2800.
Yabroff KR, Lund J, Kepka D, Mariotto A. Economic burden of cancer in the United States: estimates, projections, and future research. Cancer Epidemiol Biomarkers Prev. 2011;20(10):2006-2014.
Mariotto AB, Yabroff KR, Shao Y, Feuer EJ, Brown ML. Projections of the cost of cancer care in the United States: 2010-2020. J Natl Cancer Inst. 2011;103(2):117-128.
Macones GA, Goldie SJ, Peipert JF. Cost-effectiveness analysis: an introductory guide for clinicians. Obstet Gynecol Surv. 1999;54(10):663-672.
Pratt-Chapman M, Bhadelia A. Patient-Reported Outcomes in Health Economic Decision-Making: A Changing Landscape in Oncology. Recent Results Cancer Res. 2019;213:67-83.
Administration UFDA. Guidelines for Industry. Patient-Reported Outcome Measures: Use in Medical Product Development to Support Labeling Claims. Available online at https://www.fda.gov/downloads/Drugs/Guidances/UCM193282.pdf. Accessed 3/25/2019.
Shields AL, Hao Y, Krohe M, et al. Patient-Reported Outcomes in Oncology Drug Labeling in the United States: A Framework for Navigating Early Challenges. Am Health Drug Benefits. 2016;9(4):188-197.
Gnanasakthy A, DeMuro C, Clark M, Haydysch E, Ma E, Bonthapally V. Patient-Reported Outcomes Labeling for Products Approved by the Office of Hematology and Oncology Products of the US Food and Drug Administration (2010-2014). J Clin Oncol. 2016;34(16):1928-1934.
Mitchell AP, Harrison MR, George DJ, Abernethy AP, Walker MS, Hirsch BR. Clinical trial subjects coimpared to "real world" patients: generalizability of renal cell carcinoma trials. J Clin Oncol. 2014;32(15_suppl):6510-6510.
Basch E. Patient-reported outcomes: an essential component of oncology drug development and regulatory review. Lancet Oncol. 2018;19(5):595-597.
Judson TJ, Bennett AV, Rogak LJ, et al. Feasibility of long-term patient self-reporting of toxicities from home via the Internet during routine chemotherapy. J Clin Oncol. 2013;31(20):2580-2585.
Movsas B, Hunt D, Watkins-Bruner D, et al. Can electronic web-based technology improve quality of life data collection? Analysis of Radiation Therapy Oncology Group 0828. Pract Radiat Oncol. 2014;4(3):187-191.
Catt S, Starkings R, Shilling V, Fallowfield L. Patient-reported outcome measures of the impact of cancer on patients' everyday lives: a systematic review. J Cancer Surviv. 2017;11(2):211-232.
Seneviratne MG, Bozkurt S, Patel MI, et al. Distribution of global health measures from routinely collected PROMIS surveys in patients with breast cancer or prostate cancer. Cancer. 2019;125(6):943-951.
O'Donnell E. The distress thermometer: a rapid and effective tool for the oncology social worker. Int J Health Care Qual Assur Inc Leadersh Health Serv. 2013;26(4):353-359.
de la Torre Hernández JM, Edelman ER. From Nonclinical Research to Clinical Trials and Patient-registries: Challenges and Opportunities in Biomedical Research. Rev Esp Cardiol (Engl Ed). 2017;70(12):1121-1133.
Basch E, Deal AM, Kris MG, et al. Symptom Monitoring With Patient-Reported Outcomes During Routine Cancer Treatment: A Randomized Controlled Trial. J Clin Oncol. 2016;34(6):557-565.
Kotronoulas G, Kearney N, Maguire R, Harrow A, Di Domenico D, Croy S, Macgillivray S. What is the value of the routine use of patient-reported outcome measures toward improvement of patient outcomes, processes of care, and health service outcomes in cancer care? A systematic review of controlled trials. J Clin Oncol. 2014;32(14):1480-1501.