CAR-T cells: The next era in immuno-oncology
Dr. Chadi Nabhan

Vice President and Chief Medical Officer
Cardinal Health Specialty Solutions
Dr. Chadi Nabhan, MD, MBA, FACP, has more than 17 years of clinical practice experience and is board certified in Internal Medicine, Medical Oncology and Hematology. He has broad healthcare management expertise in a variety of settings, including community, hospital-based and academic centers and has significant experience in clinical research, quality metrics, benchmarking and managed care. 
Justin Simoncini
Vice President
Strategy
Cardinal Health Specialty Solutions
Justin Simoncini leads the strategy and business development efforts for Cardinal Health Specialty Solutions.
In the six short years since FDA approval of the first therapy of the modern era, immuno-oncology (I-O) therapies have garnered FDA approvals in six tumor types, received indications for adjuvant, first-line metastatic and salvage disease, and been combined for dual I-O therapy.
In the next 12-18 months, I-O therapies are likely to receive an additional five tumor type approvals. Key opinion leaders believe that I-O therapies may replace chemotherapy as the backbone of modern cancer treatment. Stakeholder adoption of I-O therapies is no longer a question of "IF" but a question of "When."
Chimeric antigen receptor (CAR)-T cells are the next frontier in this rapidly growing field. Early clinical trials demonstrate that CAR-T cells produce rapid, complete and durable responses in highly refractory patients, making this therapy a potential game-changer. However, the complexity of CAR-T synthesis and delivery, the need for wrap-around services, timing for approval and the potential reimbursement challenges may impact CAR-T's potential for commercial success.
In this article, originally published in the American Journal of Managed Care, Dr. Bruce Feinberg, DO; Jennifer Fillman, MBA; Justin Simoncini, MBA, MPH and Chadi Nabhan, MD, MBA, FACP of Cardinal Health Specialty Solutions discuss the efficacy and toxicity of CAR-T from early clinical trial results and evaluate the potential commercial success for this therapy. 
Members Login
Sign in to the members-only section of VitalSource™ GPO
Your portal to valuable resources designed to help maximize profitability and optimize efficiency.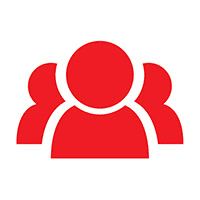 Become a member today
VitalSource™ GPO is a consultative partner who delivers meaningful solutions to make your business more successful.
Share your feedback!
Please take a moment to let us know what you think about this article.