ASH 2017: Key abstracts for specialty practices
Chadi Nabhan, MD, MBA, FACP
Once again, the annual meeting of the American Society of Hematology (ASH) attracted more than 25,000 clinicians, researchers, industry experts, investors, and patients. As in the past, blood disorders were the focus of the clinical and basic scientific research presented by investigators. A recurring theme of the research presented was additional data on innovative therapies, targeted approaches, and precision medicine.
To help provide a forecast of which abstracts presented may have clinical and practice management implications over the next 12-16 months, I've compiled the most relevant abstracts from this year's event and gathered feedback from leading hematology experts in attendance to provide a concise summary of key findings. These abstracts include the most prominent research presented in lymphoma, chronic lymphocytic leukemia (CLL), multiple myeloma (MM) and acute myeloid leukemia (AML). Our goal is to offer insights beyond the data points presented to spotlight the most important takeaways from this year's ASH.
At the event, I connected with two of my colleagues to ask which of the abstracts presented have the most practical implications for specialty practices.
Dr. Matthew Matasar, a leading lymphoma researcher at Memorial Sloan Kettering Cancer Center. Dr. Matasar has done extensive work on novel therapies and targeted approaches in lymphoma and has also keen interest in survivorship research.
Dr. Navneet Majhail, Director of the Blood and Marrow Transplant Program at the Cleveland Clinic in Cleveland, OH. Dr. Majhail is a lead clinician and researcher in the field of marrow and stem cell transplantation, bringing innovative therapies from bench to the bedside.
Here are the abstracts selected by Dr. Matasar, Dr. Majhail and myself as most important to community specialty care practices:
We begin with lymphoma. I asked Dr. Matasar to select four abstracts that he envisions as having the most practical implications for your practice. This is no easy task with hundreds of lymphoma abstracts being presented, but Dr. Matasar rose to the challenge.
Brentuximab Vedotin Plus Doxorubicin, Vinblastine, Dacarbazine (A+AVD) As Frontline Therapy Demonstrates Superior Modified Progression-Free Survival Versus ABVD in Patients with Previously Untreated Stage III or IV Hodgkin Lymphoma (HL): The Phase 3 Echelon-1 Study
---
The results of this study were presented at the ASH plenary session. ECHELON-1 was a large randomized trial (1334 patients) with advanced-stage classical Hodgkin lymphoma (HL), testing whether substitution of bleomycin (the B in ABVD) with brentuximab vedotin (BV), an antibody-drug conjugate previously approved in relapsed HL, would improve outcomes and reduce toxicity. The study met its primary endpoint of an improvement in modified progression-free survival (mPFS), showing a 5 percent overall improvement in 2-year modified progression-free survival (82 percent vs. 77 percent), although no survival benefit was seen.
This modest improvement in modified progression-free survival will need to be considered in the context of BV+AVD's reduced pulmonary toxicity and its impact on cost of care.
Risk-Adapted Therapy in Adults with Burkitt Lymphoma: Results of NCI 9177, a Multicenter Prospective Phase II Study of DA-EPOCH-R
---
The NCI 9177 study has potentially practice-changing implications. In this study, 113 adult patients with newly diagnosed Burkitt lymphoma (BL) were enrolled irrespective of HIV serostatus. Patients were risk-stratified to low-risk (normal LDH, ECOG 0 or 1, stage I or II disease, and no single lesion >7cm) or high-risk (all others).
Low-risk patients received two cycles of Rituximab, cyclophosphamide, prednisone, infusional doxorubicin, etoposide, and vincristine, with dose adjustments depending upon blood counts (R+daEPOCH). If a PET after cycle two normalized, patients received a third and final cycle. High-risk patients received six cycles of R+daEPOCH and intrathecal prophylaxis.
Out of 14 low-risk patients, none experienced progression or death at a median follow-up of three years, and overall, those without bone marrow or CNS involvement had an excellent outcome (six month freedom from progression of 97 percent).
This study establishes short-course R+daEPOCH as a relevant treatment for low-risk BL, and affirms the activity of full-course R+daEPOCH in high-risk disease.
In the world of chronic lymphocytic leukemia (CLL), I personally found the following abstracts to be interesting and I believe they have the potential to have practical implications in the next 1-2 years.
CHRONIC LYMPHOCYTIC LEUKEMIA (CLL) – Key Abstracts:
Results from the Phase 3 DUOTM Trial: A Randomized Comparison of Duvelisib Vs ofatumumab in Patients with Relapsed/Refractory Chronic Lymphocytic Leukemia or Small Lymphocytic Lymphoma
---
Flinn, et. al. reported on the comparison of duvelisib (oral dual inhibitor of PI3K-d and PI3K-Y) to ofatumumab (anti-CD20 antibody) for relapsed/refractory CLL. Duvelisib was administered at 25 mg twice daily while ofatmumab was given at 300 mg IV, once followed by 2000 mg IV for 12 doses per the labeled indication. A total of 319 patients were enrolled and randomized at 59 sites globally.
Enrolled patients had a median of two prior therapies (range: 1-10) and 36 percent had less than 12 months from their last treatment. Almost 80 percent had prior rituximab and 19 percent were purine-analogue refractory.
Progression-free survival was significantly improved with duvelisib (13.3 vs. 9.9 months; P<0.0001). This benefit was also observed in high-risk disease patients who carried 17p deletion. The overall response rate also favored duvelisib (74 percent vs. 45 percent; P<0.0001). However, the overall survival was similar between both study arms.
The most common Grade ≥3 treatment-emergent hematologic adverse events (occurring in >10 percent of patients) were neutropenia (30 percent) and anemia (13 percent). The most common Grade ≥3 non-hematologic treatment-emergent adverse events (occurring in >10 percent of patients) were diarrhea (15 percent), pneumonia (14 percent) and colitis (12 percent). About 35 percent of patients discontinued duvelisib treatment due to an adverse event; approximately 40 percent of patients treated with duvelisib remained on treatment for more than18 months, with a median total follow-up of nearly two years.
This study was completed in 2015 and there are plans to obtain regulatory approval for duvelisib in relapsed/refractory CLL. The lack of OS advantage and the availability of other therapies might prove as a challenge to incorporate this trial results into clinical practice.
Acalabrutinib Monotherapy in Patients with Relapsed/Refractory Chronic Lymphocytic Leukemia: Updated Results from the Phase 1/2 ACE-CL-001 Study
---
Acalabrutinib (ACP-196) is a highly selective, potent, covalent BTK inhibitor in development for hematologic malignancies. It is now approved for Mantle Cell Lymphoma.
In this trial, patients with relapsed/refractory CLL received oral acalabrutinib in 28-day cycles at 100-400 mg QD or 100-200 mg BID in the dose-escalation phase of the study and 100 mg BID or 200 mg QD (later switched to 100 mg BID) in the expansion phase. All patients were treated until progressive disease (PD) or unacceptable toxicity.
A total of 134 patients received treatment. The median number of prior therapies was 2 (range, 1-13). The overall response rate (ORR) (complete response [CR] + partial response [PR]) was 85 percent and ORR including PR with lymphocytosis (PRL) was 93 percent; 2 percent of patients achieved CR. The median progression-free survival (PFS) rate was also not reached, and the 18-month PFS rate was 88 percent (95 percent CI, 81 -93 percent). ORRs were consistent across high-risk subgroups. The most common adverse events (AE) (AEs; ≥20 percent) of any grade were:
Headache (46 percent)
Diarrhea (43 percent)
Upper respiratory tract infection (28 percent)
Fatigue (27 percent)
Nausea (27 percent)
Arthralgia and pyrexia (each 23 percent)
Contusion (22 percent)
Petechiae/weight increase (each 21 percent)
Grade 3/4 AEs (≥5 percent of patients) were infrequent and included neutropenia (11 percent) and pneumonia (10 percent). Other AEs of interest (any Grade/Grade ≥3) included hypertension (11 percent/3 percent) and atrial fibrillation (3 percent/2 percent); no Grade ≥3 bleeding events occurred. Most patients (81 percent) remain on treatment; the primary reasons for treatment discontinuation were AEs (8 percent), PD (6 percent), and death (2 percent).
Acalbrutinib is hypothesized as having less adverse events than ibrutinib. There is also activity of this agent in patients who have failed ibrutinib. Once additional data become mature, and as more experience is gained with the use of acalabrutinib in MCL, understanding how acalabrutinib might fit in the treatment armamentarium of CLL will become clearer.
Venetoclax Plus Rituximab Is Superior to Bendamustine Plus Rituximab in Patients with Relapsed/ Refractory Chronic Lymphocytic Leukemia - Results from Pre-Planned Interim Analysis of the Randomized Phase 3 Murano Study
---
Venetoclax (V) is an orally administered, highly selective, potent BCL-2 inhibitor approved for relapsed/refractory CLL patients with 17p deletion. This study compared V combined with rituximab (VR) to benadmustine and rituximab (BR) in Relapsed/Refractory CLL. Prior bendamustine was allowed provided response duration was ≥24 months.
389 patients were enrolled in VR (n=194) and BR (n=195) study arms, which were well balanced. Investigator-assessed progression-free survival (PFS) was superior for VR vs. BR with HR 0.17, 95 percent CI 0.11–0.25, P<0.0001; median not reached vs 17.0 month. 24 month progression-free survival estimates were 84.9 percent vs 36.3 percent, respectively. Key secondary efficacy endpoints showed consistent improvements for VR vs BR including a notable improvement in OS (HR 0.48, 95 percent CI 0.25–0.90). Investigator-assessed ORR was 93.3 percent with VR vs 67.7 percent with BR; the delta equaled 25.6 percent (95 percent CI 17.9–33.3 percent).
Consistent with known safety profiles of the regimens, Grade 3–4 neutropenia was higher in the VR arm but there was no increase in febrile neutropenia or Grade 3–4 infection. Adverse events leading to death were seen in 5.2 percent vs 5.9 percent of patients. Median relative V dose intensity was 97 percent of protocol-specified drug exposure.
This prospective randomized study showed superiority in all endpoints for a chemo-free regimen (VR) over chemoimmunotherapy (BR) in relapsed disease. While prior benadmustine was allowed, responses to that agent must have lasted more than 24 months to be included. Once more follow up is available and data on V efficacy in non-17p deleted patients is sustained, this chemo-free regimen might replace chemoimmunotherapy.
MULTIPLE MYELOMA (MM)- Key Abstracts:
Dr. Majhail selected the following abstracts for MM and provided his valuable insights.
Durable Clinical Responses in Heavily Pretreated Patients with Relapsed/Refractory Multiple Myeloma: Updated Results from a Multicenter Study of bb2121 Anti-Bcma CAR T-Cell Therapy
---
In a multi-center phase 1 study of 21 patients with heavily treated relapsed/refractory multiple myeloma, chimeric antigen receptor T-cell (CAR-T) therapy targeted towards B-cell maturation antigen (BCMA) showed overall response rate of 89 percent. In addition, other pre-clinical and clinical studies presented at the meeting also reported significant activity of BCMA CAR-T infusions in this setting.
With these impressive responses, CAR-T treatments are now speeding into myeloma treatment space. 
Tackling Early Morbidity and Mortality in Myeloma (TEAMM): Assessing the Benefit of Antibiotic Prophylaxis and Its Effect on Healthcare Associated Infections in 977 Patients
---
Prophylactic use of levofloxacin 500 mg for 12 weeks significantly reduced febrile episodes and deaths compared to a placebo without increasing healthcare associated infections in a randomized, double-blind, phase 3 trial of antibiotic prophylaxis in adult patients with newly-diagnosed myeloma. Trimethoprim-sulfamethoxazole had an additive effect with levofloxacin on the primary endpoint. The rates of C. difficile, MRSA and ESBL-positive gram-negative bacteria were similar among the levofloxacin and placebo arms.
Autologous Stem Cell Transplantation Versus Bortezomib-Melphalan-Prednisone for Newly Diagnosed Multiple Myeloma: Second Interim Analysis of the Phase 3 EMN02/HO95 Study
---
An interim analysis of a 1503 patient phase 3, multicenter, randomized trial showed that patients receiving 3-4 cycles of bortezomib-based induction followed by high dose melphalan and autologous stem cell transplantation achieved a deeper response, higher rates of minimal residual disease negativity, and better progression-free survival compared to patients receiving similar induction followed by intensification with bortezomib-melphalan-prednisone x 4 cycles (3-year progression-free survival 64 percent vs. 57 percent, P=0.002). Both arms received lenalidomide maintenance.
This study highlights the continued role of autologous transplantation as part of upfront therapy for myeloma in the novel agent era.
Phase 3 Randomized Study of Daratumumab Plus Bortezomib, Melphalan, and Prednisone (D-VMP) Versus Bortezomib, Melphalan, and Prednisone (VMP) in Newly Diagnosed Multiple Myeloma (NDMM) Patients (Pts) Ineligible for Transplant (ALCYONE)
---
Although he was tasked with the lymphoma section, Dr. Matasar selected this MM study as one of the key abstracts from the conference. Here are his thoughts:
"The ALCYONE study represents another large randomized clinical trial with important findings. This study of 706 newly-diagnosed patients with multiple myeloma felt to be ineligible for high-dose melphalan tested a standard induction regimen of bortezomib, melphalan, and prednisone (VMP) to VMP plus daratumumab, an anti-CD38 monoclonal antibody approved for relapsed multiple myeloma.
At a median follow-up of 16 months, the hazard ratio for progression-free survival with D+VMP was 0.5, a benefit seen across all predefined patient subsets.
These data lend further support for inclusion of daratumumab in first-line therapy for patients with multiple myeloma ineligible for high-dose therapy."
I also asked Dr. Majhail to comment on this study. Here is his commentary:
"In a randomized phase 3 trial of 706 multiple myeloma patients who were ineligible for high-dose chemotherapy and autologous transplantation due to older age or comorbidities, addition of Daratumumab to Bortezomib, Melphalan and Prednisone (D+VMP) doubled the odds of achieving progression-free survival compared to VMP alone (72 percent vs. 50 percent at 18 months). A larger proportion of patients in the D+VMP arm achieved deeper responses as evidenced by a higher rate of MRD negativity. The rates of treatment-related toxicities were comparable.
Although VMP is not commonly used in the US and Daratumumab is not approved for use as part of first line therapy, this study highlights the potential benefit of intensifying upfront treatment in patients who are not eligible for transplantation"
Dr. Majhail also selected key abstracts presented on acute myeloid leukemia:
ACUTE MYELOID LEUKEMIA (AML) – Key Abstracts:
Enasidenib Monotherapy Is Effective and Well-Tolerated in Patients with Previously Untreated Mutant-IDH2 (mIDH2) Acute Myeloid Leukemia (AML)
---
In a phase 1 dose escalation study of enasidenib in 37 elderly patients (age ≥60 years) with previously untreated AML with IDH2 mutations who were not candidates for standard treatment, an overall response rate of 38 percent was reported including CR in 19 percent of patients. Only one patient discontinued treatment due to treatment-related adverse events.
Enasidenib is only approved for treatment of relapsed/refractory AML with IDH2 mutations, but these data suggest a role for this agent in upfront treatment of patients with this mutation and follow-up studies are ongoing.
Remissions of Acute Myeloid Leukemia and Blastic Plasmacytoid Dendritic Cell Neoplasm Following Treatment with CD123-Specific CAR T Cells: A First-in-Human Clinical Trial
---
In a first-in-human phase 1 trial of anti-CD123 CAR-T therapy, among six patients with AML who had relapsed after allogeneic hematopoietic cell transplantation, three patients achieved CR and two patients experienced reduction in their blast counts. One patient was in CR at the time of infusion and continued in remission.
Finding an acceptable target for CAR T-cell therapy in AML has been a challenge, and this study shows that CAR-T therapies are expected to drive into the treatment armamentarium for this patient population soon.
Haploidentical T-Repleted Stem Cell Transplantation (SCT) Has Comparable Survival to 10/10 and 9/10 Unrelated SCT in Poor-Cytogenetics Risk Acute Myeloid Leukemia in First Complete Remission: A Study on Behalf of the Acute Leukemia Working Party (ALWP) of the European Society for Blood and Marrow Transplantation (EBMT)
---
In a registry analysis of 630 allogeneic hematopoietic cell transplant recipients with poor cytogenetic risk acute myeloid leukemia in first complete remission, patients receiving haploidentical donor grafts had similar risks of relapse, treatment related mortality, graft-versus-host disease, leukemia-free survival and overall survival.
With the routine use of haploidentical donors, nearly all patients now have a potential donor source and this study highlights the need for timely referral to a transplant center for donor search for patients with acute myeloid leukemia who are candidates for consolidation with allogeneic transplantation.
Prospective Molecular MRD Detection By NGS: A Powerful Independent Predictor for Relapse and Survival in Adults with Newly Diagnosed AML
---
In a prospective cohort of 482 AML patients receiving standard induction chemotherapy followed by consolidation on clinical trials, the presence of persistent somatic driver mutations detected by next-generation bone marrow sequencing at the time of morphological complete remission were independently predictive of subsequent relapse and poor survival. The presence of age-related clonal hematopoiesis of indeterminate potential (CHIP) mutations did not have any prognostic value.
This and other studies presented provide further support to the prognostic relevance of minimal residual disease testing in AML.
SUMMARY
This year's conference proved to be very busy, with research highlighting new courses of treatment across these diseases and spotlighting new treatments to add to the armamentarium. The current wave of innovation in cancer care was evident in the research presented and we expect this to continue into the next event. We hope that these few selected abstracts in MM, AML, lymphoma, and CLL provided you with valuable knowledge on potential new treatments that may be implemented in the coming months.
Until next ASH…
Share your feedback!
Please take a moment to let us know what you think about this article.
Members Login
Sign in to the members-only section of VitalSource™ GPO
Your portal to valuable resources designed to help maximize profitability and optimize efficiency.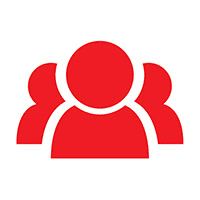 Become a member today
VitalSource™ GPO is a consultative partner who delivers meaningful solutions to make your business more successful.
Share your feedback!
Please take a moment to let us know what you think about this article.