Where Does Immuno-Oncology Fit in a Value-Based Care Delivery Model?
The American Society of Clinical Oncology (ASCO) has named cancer immunotherapy the "Advance of the Year" for 2016.
In an article published in The American Journal of Managed Care's Evidence Based Oncology, Cardinal Health Specialty Solutions CMO and VP of Clinical Affairs, Dr. Bruce Feinberg investigates recent advances in immunotherapy and how it fits within a value-based care delivery model.
While these advances have expanded our understanding of immunotherapy, they also have added more complexity to its value assessment, which will be a critical factor in stakeholder adoption. Balancing efficacy, toxicity, and value is an undertaking for which traditional clinical research seems ill-designed, and will require the rapid expansion of health economics and outcomes research into this nascent field.
Real-world Insights
Make informed decisions with evidence-based HEOR studies in oncology, rheumatology and other specialty therapeutic areas.
Learn more
Members Login
Sign in to the members-only section of VitalSource™ GPO
Your portal to valuable resources designed to help maximize profitability and optimize efficiency.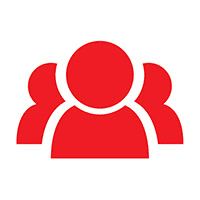 Become a member today
VitalSource™ GPO is a consultative partner who delivers meaningful solutions to make your business more successful.
Share your feedback!
Please take a moment to let us know what you think about this article.