The pivot toward patient-centeredness in medicine and oncology
Julia Braverman, PhD
Senior Consultant
Cardinal Health Specialty Solutions
Julia Braverman, PhD is a lead researcher for patient-centered studies, focusing on patient satisfaction, treatment preference, clinical trial optimization and PRO measures developing and validation. 
As healthcare turns toward a value-based system, patient-reported outcomes (PRO) research will play an increasingly critical role.
From a clinical standpoint, evidence suggests that patient reporting can improve communication, satisfaction and symptom management. PROs can increase patient engagement and may even improve patient experience and outcomes of care. Payers are interested in including PROs in cost-effectiveness research for making reimbursement decisions and reducing the overall cost of care.
Despite these benefits, PROs remain misunderstood and underutilized. Building trust among key stakeholders is essential for PROs to be implemented in everyday practice. In this article, published in The Journal of Clinical Pathways, the Cardinal Health team describes factors that will help to build trust and incorporate various interests to drive adoption of PROs for delivering patient-centered care.
Real-world Insights
Make informed decisions with evidence-based HEOR studies in oncology, rheumatology and other specialty therapeutic areas.
Learn more
Members Login
Sign in to the members-only section of VitalSource™ GPO
Your portal to valuable resources designed to help maximize profitability and optimize efficiency.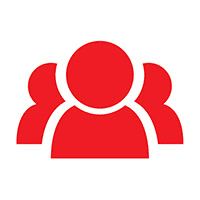 Become a member today
VitalSource™ GPO is a consultative partner who delivers meaningful solutions to make your business more successful.
Share your feedback!
Please take a moment to let us know what you think about this article.