MIPS Quality Reporting
MIPS 2017: There's still time for success
As we near the end of 2017, you might think you've missed your chance to participate in the Merit-Based Incentive Payment System (MIPS), and thus resigned yourself to a 4 percent cut in your Medicare Physician Fee Schedule payments in 2019. 
But it's not too late!  Whether you're on track and you've selected your measures to report on, haven't started preparing or aren't sure if you should participate or not, there's still time to participate in MIPS and avoid penalties. Here are some tips tailored to your practice's situation to help you successfully participate in 2017.
Please select the option that is applicable to your practice:
We didn't participate in PQRS and don't know if we should participate in MIPS or not.
For practices who aren't used to quality reporting (i.e. practices who never participated in the Physician Quality Reporting System) and plan to skip MIPS, consider that CMS has designated 2017 as a "transition year" for MIPS, and made it relatively simple for providers to avoid the penalty for non-participation. At this time, your best option may be individual claim-based reporting on a single quality measure using the Test Path.  Follow these steps to participate in Test Path reporting.
1.  Review the list of quality measures for reporting at CMS' website. Under "Data Submission Method, check the box for "Claims" and select one measure relevant to the physician's practice. For example, let's use "Documentation of Current Medications in the Medical Record."
2.  In the drop-down box for your selected measure, make note of the measure's Quality ID listed under the heading "Measure Number."  For our example, the Quality ID is 130.
3.  Next, go to the Quality Payment Program resource library. Scroll down to "Find resources by topic" and locate 2017 Quality Measure Specifications. Click on the Claims Registry Measures link for your Quality ID. (In our example, the Quality ID is 130 so we would click on Claims Registry Measures 100-199.)
4.  A zip file will download. Open the file folder labeled "Claims-Registry-Measures" Scroll down to find the document for your measure's Quality ID. For most measures, there will be two documents, one labeled "Claims" and one labeled "Registry." Be sure to use the document labeled "Claims." 
5.  Review the document's description of the measure's denominator (the specific patient population to which the measure is relevant) and its numerator (the specific action the physician must take with regard to a patient included in the denominator to meet the measure's requirements).
In our example, the denominator is each patient age 18 and older for whom the provider furnishes specified services during the measurement period (listed by CPT and HCPCS codes).  The numerator is attesting to documenting, updating, or reviewing the patient's current medications using all immediate resources available on the date of the encounter.
6.  In the same document, locate the section entitled "Numerator-Quality Data Coding Options." Here, you will find the CPT II code, which is a tracking code that is paired with a "cost" of $0.00 or $0.01 on the claim.  You may include this code on the claim for a specific service if (a) the patient is part of the denominator, and (b) the billing practitioner has performed the work specified in the numerator.  In our example, the CPT II code is G4827.
7.  To meet the requirements for test path reporting (and thus avoid the MIPS penalty), you must include the appropriate CPT II code for one of the 74 MIPS quality measures eligible for claims-based reporting on one Part B claim filed on or before December 31, 2017, for each physician and non-physician practitioner in your group practice. You may want to submit more than one claim with the correct code to ensure success.
In future years, Test Path reporting will not be an option for avoiding MIPS penalties. As you will see from the measure specifications sheet, significantly more work is involved if one is tracking performance on a specific measure over a period of time. For 2017, however, including the required code for a single measure on a single claim for each physician or non-physician practitioner in your practice is sufficient.
We've done well with PQRS and Meaningful Use, but we haven't prepared for MIPS yet.
If your goal is to simply avoid the MIPS penalty, you should have no difficulty avoiding it using the claims-based reporting Test Path (instructions are outlined in the section above). As you will see, it involves significantly less effort than the work you've done in prior years to avoid the PQRS and Meaningful Use penalties. 
However, given your prior experience, you may be in position to pursue bonus payments under MIPS. Continue to compile data through the end of this year for the same measures on which you submitted for 2016. If you previously submitted data through a registry or through your EHR, confirm with your vendor the process and timeline for submitting data for MIPS, which must be accomplished by March 31, 2018. 
Also, consider attesting to completion of one or more of the 93 approved clinical practice improvement activities. The list of activities and the specifications for each is available here.
We're on track – we've selected the MIPS measures and activities we want to report. 
To maximize your bonus payment in 2019 – including participation in the $500,000,000 exceptional performance bonus pool – consider the following: 
Report on more than the minimum number of quality measures: CMS will automatically use the measures on which you perform the best as compared to the applicable benchmark in calculating your overall score. Keep in mind a score of 95 percent on one measure may be worth less than an 80 percent score on another; it's the comparison to benchmark that matters. 
Maximize your points under the improvement activities component: This portion of MIPS assigns points for participation, so be sure to attest to four different activities (or two if you are part of a small or rural practice). Also, be sure to maintain the required written documentation necessary to support the work you've done.
Note: advancing care information is the most challenging of the three components for 2017. Make sure you understand the numerators and denominators for each of the measures, as they differ from prior years' Meaningful Use measures.
The first year of MIPS is coming to a close, and CMS has recently published the final  2018 MIPS Final Rule.  CMS has indicated 2018 will also be a transitional year, albeit with more demanding requirements than 2017.  Hopefully, the lessons learned in 2017 will provide a firm foundation for success in 2018 and beyond. 
Share your feedback!
Please take a moment to let us know what you think about this article.
Members Login
Sign in to the members-only section of VitalSource™ GPO
Your portal to valuable resources designed to help maximize profitability and optimize efficiency.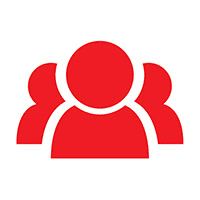 Become a member today
VitalSource™ GPO is a consultative partner who delivers meaningful solutions to make your business more successful.
Share your feedback!
Please take a moment to let us know what you think about this article.