Independent Pharmacy Returns
Quickly receive your outstanding credit
Eliminate your need to manually reconcile returns credits and gain more time with your patients.
Get your money within 60 days
We realize your pharmacy has issues with receiving all of the money owed to you by manufacturers for your unsalable merchandise. It can take a pharmacy up to 24 months to get the cash they are owed from the manufacturer. Cardinal Health can bear the burden of collecting those outstanding debts owed to you. It will take less than 60 days to receive value for the merchandise once processed.
Great partnerships
Cardinal Health has built strong relationships with manufacturers that allow this solution for your pharmacy to be possible. Not only have we built solid relationships with our manufacturers, but also with our preferred third-party processors, Inmar and Pharma Logistics.
18-24 months
Return request to the third-party returns processor to request credit from the manufactures can take up to 24 month to process.
30-60 days
Return through third-party returns processor with credit payment from Cardinal Health processed in 30-60 days.
18-24 months
Cardinal Health will shoulder the responsibility or petitioning the manufactures for reimbursement.
Convenient and easy process
Pharmacy acquires shipping info for returnable products
Pharmacy ships items
Inmar®/Pharma Logisitcs® receive items
Pharmacy receives information on the total return value from Inmar®/Pharma Logistics®
Within 60 days of the returnable value assessment, the pharmacy will receive a credit of 80 percent of the estimated returnable value
Over the course of the next 18-24 months, Cardinal Health collects the returns value owed from the manufacturers
Benefits for your pharmacy
Quick injection of cash to your bottom line
Elimination of manual reconciliation
Peace of mind in knowing your pharmacy is receiving payment
Increased time with patients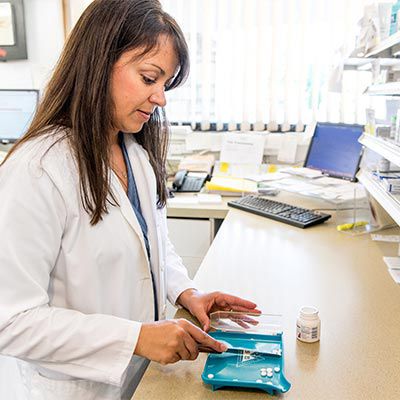 Independently Healthy
The Independently Healthy  magazine, formerly Good Medicine, is a Cardinal Health publication that uses stories directly from independent pharmacies that highlight best practices, provide education into industry trends, and showcase products and services. It focuses on four areas in which independent pharmacies stand out from the competition: Efficiency, Experience, Engagement and Evolution.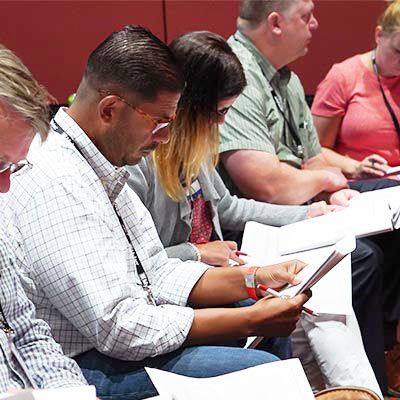 Continuing Education Courses
Independent pharmacies are uniquely positioned to adapt through changing times. Today, this is more important than ever. To help your business thrive, Cardinal Health is offering a series of continuing education courses at no additional cost to you.