Dispill® Medication Packaging System
Improve medication adherence and diversify your patient base with this innovative multi-dose packaging system.
An innovative medication-taking solution
Offered exclusively through Cardinal Health, Dispill® Multi-dose Packaging is a safer, easier way for you to help patients adhere to their medication schedules. It's a patented system that lets you provide prescribed medication to patients in an all-inclusive blister pack. Not only will it help you protect the independence of your patients, it will set your pharmacy apart by providing an added service.
Build patient loyalty and differentiate your pharmacy
Dispill® eliminates the need for pillboxes and single-dose bingo cards, which in turn decreases the risk of patients mixing up medication or forgetting the time of day they have to take them. And, each cell is perforated, making it easy for patients to take them on the go. Giving patients a safer, easier way to take their medications correctly is a convenience that helps them maintain their quality of life — a benefit that will keep them coming back to your pharmacy.
Improve medication adherence and diversify your patient base
Dispill® is ideal for patients with multi-dose requirements, alternate or long-term care sites, or patients with over-the-counter (OTC) regimens, such as fitness or dietary supplements. The blister cells can hold up to 31 days of morning, noon, evening and bedtime doses and a printed label with personalized instructions. This helps give your highest-risk patients a way to ensure they are taking the right medication and the right dose at the right time.
Get started quickly and easily
When you decide to offer Dispill®, we'll get your pharmacy ready to go within three business days of your request. Training and set-up is quick and easily integrated into your pharmacy workflow with little start-up costs. The free downloadable software package interfaces with most pharmacy systems, eliminating the need for repetitive data entry. And unlike thermo-sealed systems, there's no costly investment in equipment. We'll provide you with a complete suite of tools to streamline operations behind the counter.
Benefits
Product features
Stand out with an innovative way to deliver medications with Dispill®
Easily distribute medications with cold-sealed, patented, low-cost, multi-dose packaging
Improve patient medication adherence with detachable,individual blister packs
Encourage more timely medication refills
Build patient loyalty
Increase customer base with Long-Term Care and home patients
Find out what makes Dispill® Multi-dose Packaging so innovative
Two different cell counts allow you to create a personalized day card for your customer:

28 blister cells for 7-, 14- and 28-day cards
32 blister cells for 30- and 31-day cards

Packaging for morning, noon, evening and bedtime
Customizable labels with patient name, medication, and an option to add your store logo
Perforated blister packs allow for specific intake times or taking medications on the go
Free downloadable software package that interfaces with most pharmacy systems
Differentiate your pharmacy from competitors with little investment in startup costs. The Dispill® Multi-dose packaging not only helps improve patient adherence, but can open the door to new customers, such as long-term care facilities and at home patients. Learn more about
Dispill® Multi-dose Packaging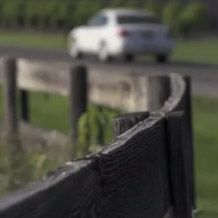 Diabetes University: Community pharmacists empower patients to improve their quality of life
Midtown Pharmacy believes that diabetes education is the foundation for their patients to adopt healthier lifestyles and make better decisions. Owner and pharmacist Rob Cochran talks about how Midtown Pharmacy leverages education to help patients can lower their risk of complications and improve their quality of life.
Good Medicine: How to improve med adherence and your bottom line
Customer Best Practices: In 2009, pharmacist Mike Wilhoit, owner of a four-store family business called Mac's Pharmacy in Knoxville, Tenn., saw a big patient need around medication adherence.