Chrissy Barr, PharmD
From pharmacy staff to pharmacy owner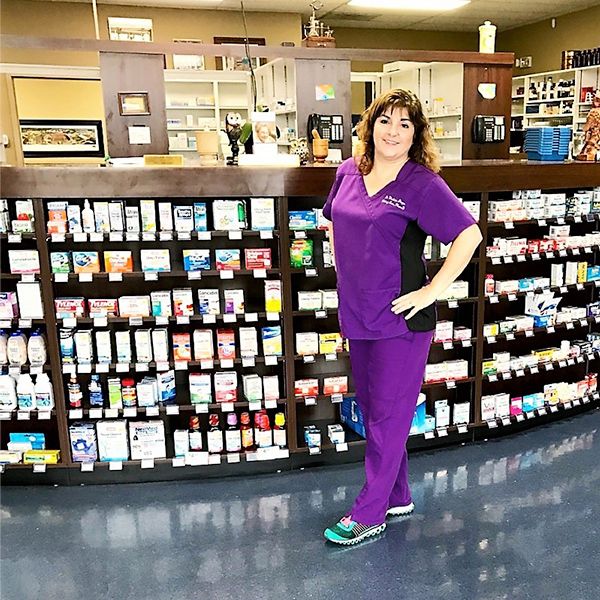 We caught up with Chrissy Barr from The Medicine Shoppe 1686 to talk about risk, reward, and life lessons she's learned since becoming her own boss. Read on to hear her story of success in the world of "pharmapreneurship." 
Can you tell us a little about your store and how you serve your community?
I bought The Medicine Shoppe two years ago after working there as a pharmacist for nearly 15 years.  We offer a lot of services tailored to the needs of our patients including vaccinations, medication synchronization and Dispill.  Since I bought the store, I've put a greater focus on community involvement.  We try to do a community event at least once a month; this month we're doing a local festival that helps promote other small businesses in the area.  We're also having an event with the local senior center.  I find it's very important to get out from behind the counter and interact with my patients and community.
Have you always wanted to own a pharmacy?
I worked in a retail independent pharmacy when I was 16 – it was my first job.  At the time I really thought that I would like to own my own store one day.  I went to pharmacy school and after graduating, I pretty much always worked in an independent pharmacy, but always in someone else's store.  Life happened, I had a family, worked part time, and I never thought it was the right time for me to own.  When the previous owner of The Medicine Shoppe approached me and asked if I would be interested in buying the store, I thought he was crazy.  I had a daughter in college, and two more close behind her, so I thought it wasn't the best time to take that kind of risk. Looking back, I'm really glad that I did.  The previous owner acted as a mentor and really helped me see the benefits of owning my own store (both personally and professionally). I would do it all over again in a heartbeat.  Personally, one of the coolest things that happened after I purchased the pharmacy was the owner of the store that I worked at when I was 16 years old called me and congratulated me.  He even came and visited my store.
What challenges did you face when pursuing pharmacy ownership? How did you overcome them?
The first year that I owned the pharmacy, I was overwhelmed with all of the business processes that I didn't know about while just working there as an employee.  There is a lot of stuff that goes into running a business that you don't know how to handle until you have to work through it.  It really showed me the importance of having a network of people around me to help.  I really relied on the people at Cardinal Health – my PBC, reimbursement consultant, etc.  The previous owner was a lot of help, too – I still have the option to call him if I ever have a question about a bill or a process that I don't understand.
What do you love most about being your own boss? Can you speak a little to your work/life balance?
Because I own my own store, I'm able to practice pharmacy the way I want to.  I can serve my patients the way that provides the greatest benefit to them and I'm able to build relationships and do things for them that I wouldn't be able to do if I worked in a chain pharmacy.   Owning my own pharmacy has been great from a work/life balance perspective.  One of the most important things that I've learned since becoming an owner is that you have to schedule time for yourself to decompress; otherwise you'll get burnt out very quickly.  I make it a priority to let myself have "me time" when I need it.  It makes me a better pharmacist and a better boss to my employees.  I've been able to build a great team of people who work in my pharmacy and I know I can trust them to handle things when I'm not available. I feel comfortable delegating tasks to them and know that things will get done if I'm not there.
If you could go back 5 years and give yourself advice based on what you know now, what would that be?
Take a business class – or better yet, classes!  You don't understand how much business knowledge comes into play until you are actually in charge of your own business.  Build a relationship with a great accountant and learn basic financial acumen.  My daughter is in pharmacy school right now and one of the biggest pieces of advice I've given her is to make sure she takes as many business courses as she can.  She is considering a career in independent pharmacy as well, and I know that if she focuses on business now, it will only help her succeed in the long run.
What would you say to other women in the industry who may be starting their ownership journey? Any words of encouragement?
Never give up, learn to delegate to others, and work hard to build a successful working team.  As women, I feel like a lot of us have the mentality that we need to "do everything" to make sure it gets done correctly. We have a hard time letting someone else take control.  It took me about six months into my ownership journey to learn that I simply couldn't be in charge of everything and that it was okay for me to let others take the lead on some things.  It's also important to understand that there are going to be bumps in the road. It's not going to be easy all the time – but those instances are where you're going to learn the most and become a better pharmacist and owner because of it.  Since owning my pharmacy, I've never felt that "dread" that some people feel before going to work each morning.  I "get" to go to work each day, and that's a pretty great feeling.