Ready, Set, MIPS!
In a previous article, we surveyed the dizzying array of quality measures used to evaluate oncologists' and urologists' performance for purposes of value-based reimbursement (VBR) programs, including the Physician Quality Reporting System (PQRS), the Core Quality Measures Collaborative (CQMC), the Oncology Care Model (OCM), and the new kid on the block, the Merit-Based Incentive Payment System, or MIPS.
Now, let's take a closer look at these VBR programs and the role measure mastery plays, especially for MIPS.
First, consider the continuum of VBR programs. Given how volume-based and value-based programs incentivize very different behaviors – the former rewards providing more services regardless of outcomes while the latter rewards better outcomes regardless of the number of services provided – the transition from volume to value cannot happen overnight. Instead, there will be a transition period during which payers will learn to measure and reward value and providers will learn how to demonstrate value. 
The following chart shows the path from today's fee-for-service payments to tomorrow's population-based alternative payment models (APM). Along the way, payers will reward providers based on identified performance measures, based on the assumption those who do well on these measures are better positioned to effectively manage population health. These interim VBR programs also reward provider networks working together to lower patients' total cost of care.
---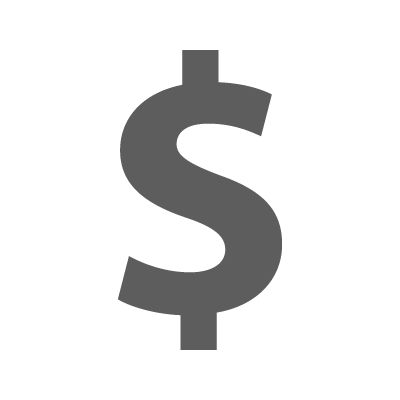 Fee-For-Service (FFS) Payments
A. Traditional FFS
B. Infrastructure Incentives
C. Care Management Payments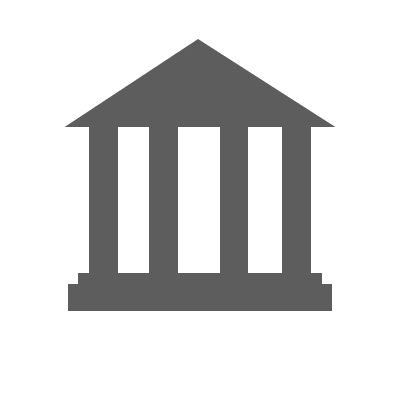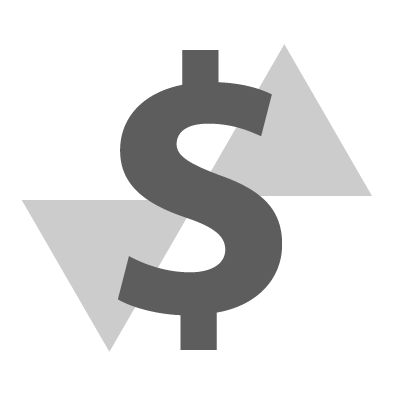 Adjusted FFS Payments
A. Pay for Reporting
B. Penalty for Not Reporting
C. Pay/Penalty For Performance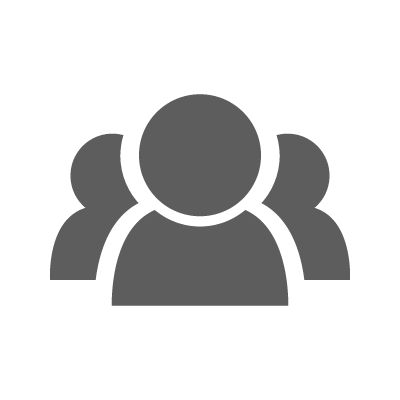 APMs Incorporating FFS Payments
A. Total Cost of Care Shared Savings
B. Total Cost of Care Shared Savings/Risk
C. Bundled Payments

Population-Based APMs
A. Condition-Specific Population-Based Payments
B. Primary Care Population-Based Payments
C. Comprehensive Population-Based Payments

Source: Pershing, Yoakley & Associates
The new MIPS program falls under part C of the Adjusted FFS Payments, as it varies the amount a physician receives in payment under the Medicare Physician Fee Schedule (MPFS) based on their composite performance score, or CPS. Assume, for example, the MPFS rate for a certain service is $100. In the first year of MIPS payment adjustments, a physician scoring above the national median may receive up to $104 for that service, while a physician scoring below the national median may receive as little as $96. Physicians scoring at the very top will receive extraordinary performance payments, up to 10 percent of their Medicare allowed charges.  
For the 2017 performance year – which is now scheduled to start January 1, 2017 – a physician's CPS will be weighted as follows: 
50 percent quality
10 percent resource use
25 percent advancing care information (meaningful use)
15 percent clinical practice improvement activities 
A physician or group will report on 2017 performance in the first quarter of 2018, and CMS will publish individual physicians' CPSs later that year. Individual payment adjustments based on these CPSs will commence January 1, 2019.
While each physician will be assigned an individual CPS, scores on performance measures may be reported individually or as a group. In the case of group reporting, all physicians who are part of the group will receive the same score based on the group's performance. A physician who is part of a practice that reports as a group may also report individually. In that case, CMS will assign the higher score to that physician. 
Thus, the group score serves as a base score, with poorer-performing physicians benefitting from the work of their higher-performing colleagues. At the same time, higher-performing physicians can avoid the negative impact of their poorer-performing colleagues by also submitting their individual scores. An individual physician also may elect to report on different measures than the group, given differences in his or her practice as compared to the group.
Because one-half of a physician's CPS will be tied to performance on quality measures, these measures demand greater attention in the near term. Let's start with some good news: the MIPS quality performance reporting requirements are less onerous than the current PQRS requirements. An individual physician or group must report on at least six quality measures as compared to the nine measures now required for PQRS reporting. Also, PQRS requires the selection of measures from at least three of the six National Quality Strategy domains; there is no similar requirement for MIPS. 
The individual or group will select measures from the annual master measures list published by CMS by November 1 of the year preceding the performance year. In the May 9 MIPS proposed rule, CMS included a preliminary list of 300+ quality measures, which overlap significantly with the 2016 PQRS approved measures.   
Of the six MIPS quality measures on which an individual or group reports, one must be from the 10 identified "cross-cutting measures," which are non-specialty specific measures focused on overall population health: 
Advance Care Plan
Documentation of Current Medications
Tobacco Screening and Cessation Intervention
Controlling High Blood Pressure
Screening for High Blood Pressure
Receipt of Specialist Report
Adolescent Tobacco Use
Screening for Unhealthy Alcohol Use
BMI Screening and Follow-up Plan
CAHPS Patient Satisfaction Survey
Another one of the six reported measures must be categorized as an outcome measure (vs. the more common process of care measures). CMS' MIPS master measures list identifies those measures qualifying as outcome measures.  Other measures are identified as "high priority" measures for which a physician may receive bonus points.     
Although CMS only requires reporting on six measures, a physician or a group may elect to report on additional measures. CMS will select the best six scores to calculate the quality component. Thus, reporting on additional measures may give a provider a better opportunity to earn a higher overall score.  
In addition to reported measures, CMS also proposes to include up to three population-based measures derived from claims data in calculating MIPS quality scores. These measures now are used in the Physician Value-Based Modifier Program: 
Risk-adjusted rate at which attributed Medicare beneficiaries are hospitalized with a primary diagnosis of bacterial pneumonia, urinary tract infection, or dehydration
Risk-adjusted rate at which attributed Medicare beneficiaries are hospitalized due to complications arising from diabetes, heart failure, or COPD/asthma
Risk-adjusted rate of 30-day all-cause hospital readmissions. 
For each measure on the MIPS master measures list and for the population-based measures, CMS will establish a separate benchmark based on national performance during a baseline period. For those measures for which there is no historical data (e.g., new measures), CMS will use performance year data to establish the benchmarks. 
July 2016
Members login
Sign in to the members-only section of VitalSource™ GPO. Your portal to valuable resources designed to help maximize profitability and optimize efficiency.
Become a member
VitalSource™ GPO is a consultative partner who delivers meaningful solutions to make your business more successful.
CMS will break baseline-period performance into deciles. Then, CMS will compare a physician's or group's actual performance to those deciles to determine the number of points to be assigned to the Clinician or group for that measure. CMS offers the following example of point assignment based on decile scoring:
An eligible clinician with 19 percent performance rate would get approximately 3.3 points (based on distribution within the decile). An eligible clinician with a 95 percent performance rate would get 10 points.
| Decile | Decile 1 | Decile 2 | Decile 3 | Decile 4 | Decile 5 | Decile 6 | Decile 7 | Decile 8 | Decile 9 | Decile 10 |
| --- | --- | --- | --- | --- | --- | --- | --- | --- | --- | --- |
| Possible Points | 1.0-1.9 | 2.0-2.9 | 3.0-3.9 | 4.0-4.9 | 5.0-5.9 | 6.0-6.9 | 7.0-7.9 | 8.0-8.9 | 9.0-9.9 | 1 |
| 0% | 7% | 16% | 23% | 36% | 41% | 62% | 69% | 79% | 85% | 100% |

Source: Centers for Medicare & Medicaid Services
Thus, for example, a physician who achieves a 95 percent score on a particular measure may believe he or she is doing well. However, if most physicians score above 95 percent on that measure, the physician will find himself or herself with a low score on that measure. In short, all physicians or groups reporting on a particular measure are competing against all other physicians or groups reporting on the same measure.   
A physician or group may earn bonus points to increase overall performance measures score by up to 10 percent. Specifically, a physician or group may earn two points by reporting an additional outcome or patient experience measure or one point by reporting another high-priority measure. Also, a physician or group may earn one additional point for every measure reported using a certified EHR for end-to-end electronic reporting. 
But wait, there's more!  Composite performance scores for physicians who are listed as part of a group participating in a Track 1 Medicare Shared Savings Program ACO as of December 31 of the performance year will be calculated in a wholly different manner. As part of the MSSP, an ACO is required to report on its participants' performance on specified performance measures. The ACO's overall score on these measures in part determines the ACO's eligibility to receive and percentage of shared savings. 
Starting in 2017, the ACO's score also will determine the score on the quality component of the CPS for the ACO's participating physicians, meaning they will not be required to report separately. However, a physician or group cannot elect to report separately in hopes of getting a higher score; they are "stuck" with the ACO score.      
If all of this seems overwhelming, you are not alone.  The results of a recent survey published by Deloitte showed that half of physicians were not familiar with MIPS, much less conversant in the details. CMS officials have not ruled out delaying the start of the first performance year, which would shorten the initial time period for which physicians would report. 
While we wait for the publication of the MIPS final rule this fall, as well as any announcement regarding a delayed start to the first performance year, there are two tasks on which you should focus:
1. Education is critical
Physicians and support staff should be studying MIPS, rather than merely hoping it will go away. You cannot formulate a MIPS strategy until you understand how the program will operate.  
2. Focus on quality measure selection
This starts with reviewing the performance measure specifications for potentially relevant quality measures. Once you understand the numerator, denominator and exclusions for these measures, you can begin designing performance improvement initiatives, including identifying relevant patients, refining and validating practice work flow, and deploying internal measurement tools. 
Keep in mind that the value of this work goes beyond a MIPS score. These practice changes also will impact your success under emerging alternative payment models, given their focus on delivering value.  Remember, MIPS is a pay/penalty-for-performance program; it is a stepping stone to population-based APMs. During this journey toward VBR, programs like MIPS give providers an opportunity to start focusing on value – quality plus efficiency – in preparation for APMs. While one may be tempted to search out the "easy measures," focus instead on those that can make a real difference in your practice's efficiency and patient experience.     
---
GPO membership and pricing
Training and consultative support
Business development solutions
Clinical solutions and expertise
Yes, I would like to learn more about Cardinal Health's products and services by email. I can withdraw my consent or change my preferences by visiting
Update Preferences
. Visit
Privacy Policy
for more information about Cardinal Health's privacy practices.