Dispensing insights and best practices from NCODA Spring Forum
Each year, the National Community Oncology Dispensing Association (NCODA) Spring Forum addresses key issues shaping oral oncology and offers practices a valuable opportunity to expand their knowledge and share best practices for advancing patient care and improving pharmacy operations.
If you missed NCODA or couldn't attend all the sessions on this year's packed agenda, here are some of the key takeaways, compiled by the VitalSource™ GPO team.
Leading the way with medically integrated dispensing
This year's theme,
Leading the Way in Oral Chemotherapy Care Within the Medically Integrated Pharmacy Model,
celebrated the importance of dispensaries and their role in delivering exceptional patient care. Through the 
medically integrated pharmacy model,
practices can maintain close contact with the patient and integrate their medication therapy within their larger care plans for more coordinated treatment. By filling prescriptions locally, practices can offer not just a more personal connection, but also eliminate certain challenges of filling prescriptions remotely and maintain better visibility into their patients' medication regimens.
Supporting today's needs and preparing for the future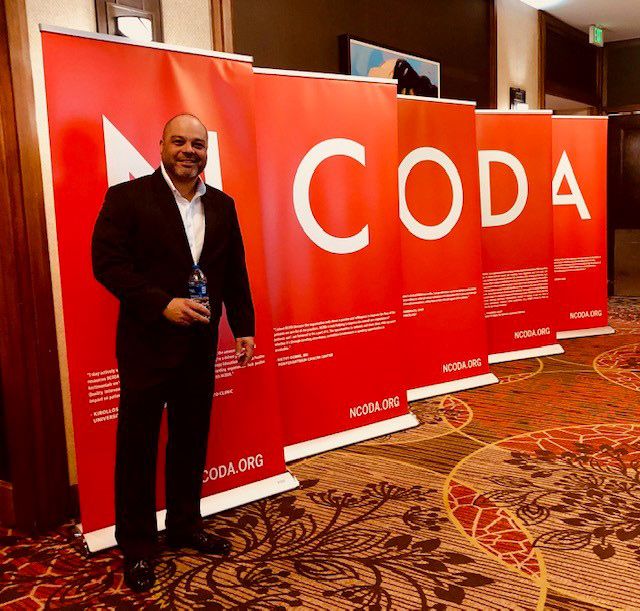 At the event, Dan Duran, Senior Vice President of Provider Solutions for Cardinal Health Specialty Solutions, participated in a panel discussion with fellow leaders from AmerisourceBergen and McKesson to share insights on the oncology landscape from a distribution perspective. Dan shared how VitalSource™ GPO addresses the unique needs of various distribution models, our plans for meeting growing demand for oncolytics and our ongoing commitment to supporting in-office dispensing and helping community oncology practices remain independent.
Positive quality interventions
As oncology care continues to shift toward oral chemotherapy, tools are needed to provide clinical considerations and operational best practices to optimize dispensing, coordination and maintenance. NCODA's Positive Quality Intervention program (PQI) offers providers support and enhanced education to improve overall treatment management, helping to promote higher quality patient care through:
Increased speed to therapy
Reduced cost and hospitalization
Improved adherence and compliance
Symptom monitoring and management
Authored by clinical practitioners and based on real-world practice experience, PQIs offer valuable guidance and standardize best practices to help achieve positive outcomes. PQIs can be used as references and educational materials for clinical staff as well as patient educational tools that provide a summary of treatment in an easy-to-understand format.
Legislative insights from Capitol Hill
Keynote speaker Buddy Carter, U.S. Representative for Georgia's 1st Congressional District, shared an overview of current legislative action on drug pricing, state legislative action to regulate pharmacy benefit managers (PBMs) and efforts to eliminate Direct and Indirect Remuneration (DIR) fees. He also discussed efforts for achieving national oral parity, to ensure that patients treated with oral medications are paying the same amount as those receiving IV chemotherapy.
While there are many positive efforts underway to lower the costs of prescription drugs and substantially help patients, Carter advised that there is still much work to be done. He encourages practices to remain engaged with their state and federal representatives and share their first-hand, real-world knowledge and experiences.
Credentialing and accreditation best practices
As in-office dispensing programs are facing pressures from PBMs, including DIR fees and restricting network access, obtaining accreditation is critical for dispensing programs. Becoming accredited can help demonstrate that your dispensary meets the same requirements for quality care as other in-network pharmacies and can enhance credibility.
Whether your practice is just getting started with URAC and ACHC accreditation or you're in the process of maintaining accreditation, this session offered valuable tips on navigating cost, timing and resource challenges, as well as what not to do. It also covered a step-by-step review of ASCO's Quality Oncology Practice Initiative (QOPI ®) certification.
Additional resources
NCODA offers practices a wealth of valuable dispensing resources in addition to the topics covered here. This year's forum also featured presentations on workflow management for IV and oral therapies, waste reduction and cost avoidance, contracting, MIPS and OCM, tracking mail order prescriptions and much more.
Access all of this year's presentations, as well as presentations from previous events, here
For practices of all sizes, NCODA events are an excellent opportunity for education, growth and networking with other practices. Visit NCODA.org to learn more about how NCODA is working to advance the value of dispensing practices for better patient care and register for the 2019 Fall Summit, October 24-26 in Orlando, FL.
---
GPO membership and pricing
Training and consultative support
Business development solutions
Clinical solutions and expertise