Rise to the supply chain challenge on your nursing floor:
WaveMark supports an optimized supply chain on your nursing floors that can drive more effective patient care at the lowest operational cost. As efficiency improves, resources on the nursing floor can be relieved of supply chain tasks, giving them more time to dedicate to patient care. With WaveMark, the nursing floor can analyze usage patterns to help optimize supply par levels, revealing supply costs per patient encounter. Via optimized supply workflows, Clinicians and supply chain professionals alike gain the freedom to focus on what matters most: the patient.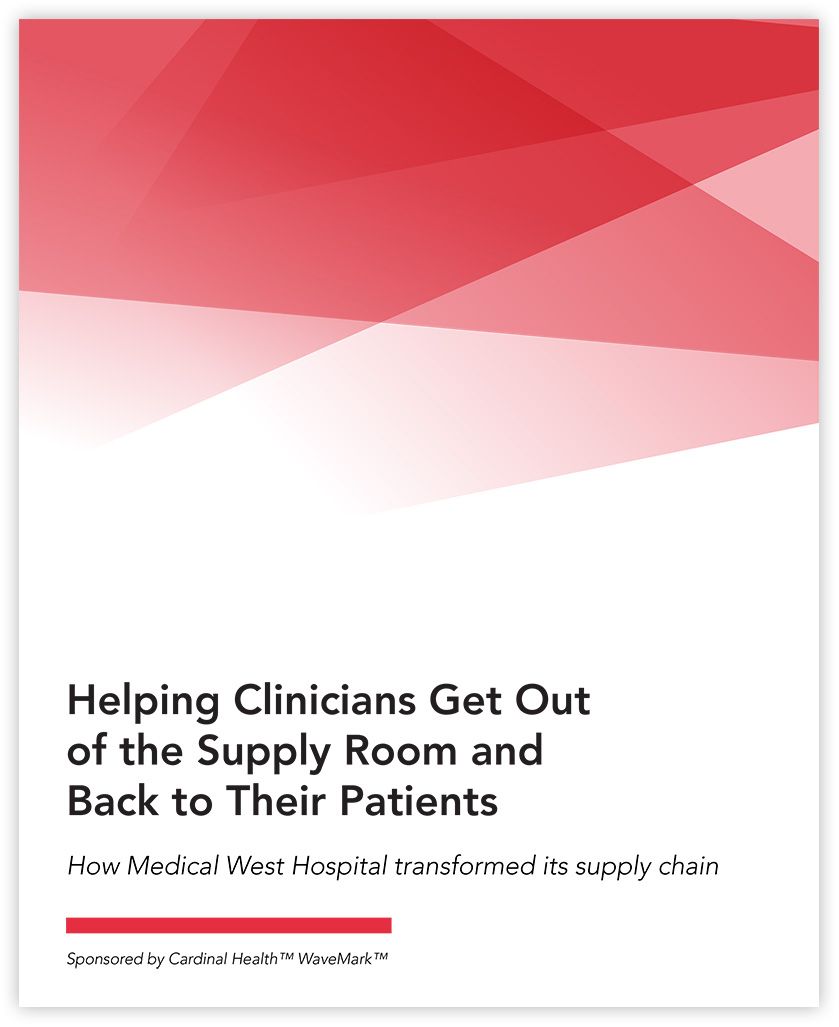 Yes, I would like to learn more about Cardinal Health's products and services by email. I can withdraw my consent or change my preferences by visiting
Update Preferences
. Visit
Privacy Policy
for more information about Cardinal Health's privacy practices.

WaveMark for your nursing floors
As a global healthcare leader, Cardinal Health has deep expertise and resources to help you succeed. See the many ways we can help you lower the total cost of care - so your hospital staff can spend more time with those who matter most: the patients we all serve.